This easy classic Victoria sponge cake recipe is perfect for everyday baking. Keep it simple with a dusting of sugar and filled with your favourite jam or preserve. It's a winner.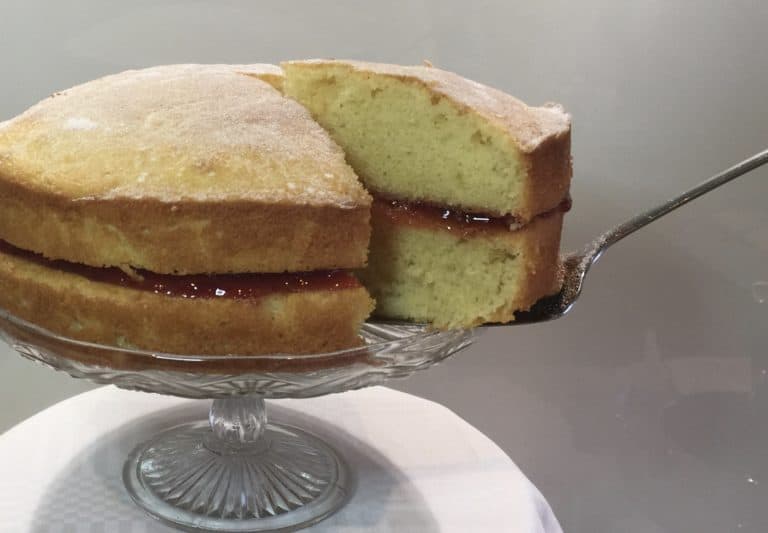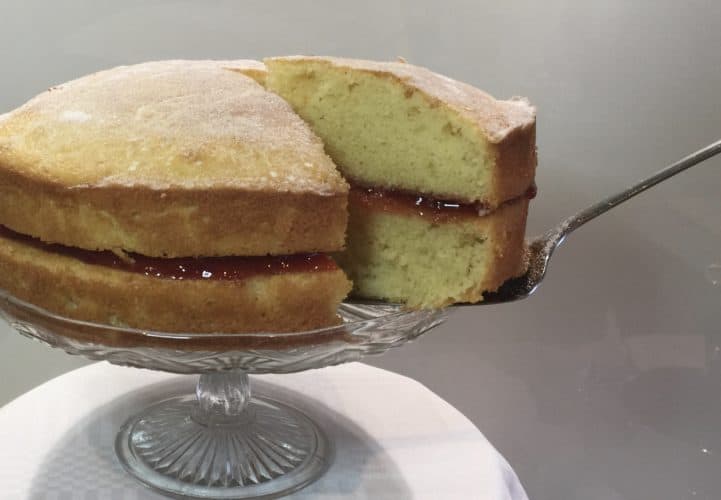 Great for last minute tea time dessert, when you don't want to go to a lot of trouble, but still give your family something of a treat to eat after they've eaten all their greens.
It really is an easy sponge cake recipe. 
How to Make Step by Step
You only need 4 basic ingredients to bake this Cake. Butter, Sugar, Eggs and Flour. Vanilla Extract is added once all your ingredients are beaten together. Grease and line the loose bottomed baking tins or cake tins with baking parchment on the bottom.
When the cake batter is well mixed, spread it evenly between the two cake tins.
It only takes 20 mins to bake and even with cooling time, you can have a freshly baked cake within an hour. I love it.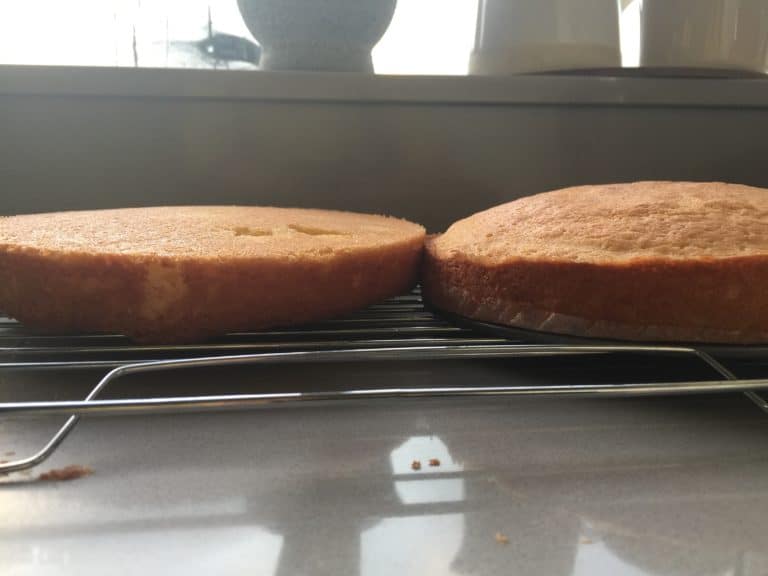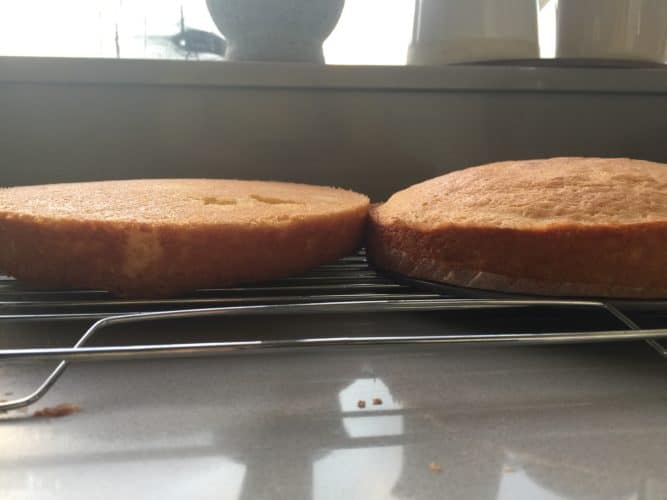 Do I need to remove the cake dome?
Both cakes will have risen slightly, so rather than cut one of the domes off, turn one over on the cooling rack and flatten it just a little. The two bases will be sandwiched together with jam.
Use your Favourite Sponge Cake Filling.
No need for fancy buttercream, icings or fillings. Sandwich both cakes together with your favourite preserve and dust with a light coating of caster sugar.
An alternative filling to have would be Homemade Lemon curd. 
Use this easy cake recipe as a basis for all the bakes that you make from now on, and you will soon build a repertoire of cake recipes.
I have an easy recipe if you fancy making your own Vanilla Extract. But you will need to wait at least 6 – 8 months for it to mature.
If you ever fancy making your own Homemade Butter with any left over fresh double cream. Give it a try. You can make Apple and Blueberry Muffins using the buttermilk that's left. Or these Easy Vanilla Buttermilk Scones
You may like to bake these other easy recipes.
Cake Recipes
Or this Vanilla Loaf Cake topped with buttercream and Sprinkles and these Strawberry Butterfly Cakes that uses a simple Victoria Sponge Cake recipe.
Bread Recipe
Easy White Bread Recipe This recipe uses Plain Flour as an alternative to Strong Bread Flour that's normally used in bread making.
Keen to Bake More?
Subscribe to my newsletter.  Follow me on Facebook, Instagram and Pinterest. You are also welcome to join my Facebook group.
If you make this recipe, please leave a comment with a rating, to let me know how you got on.