These 1lb Cranberry and Almond loaves are a delicious butter and almond flavoured cake. Making use of any left over dried cranberries in your store cupboard. Will serve about 8 good slices per cake. You can freeze one of the cakes for later if you wish.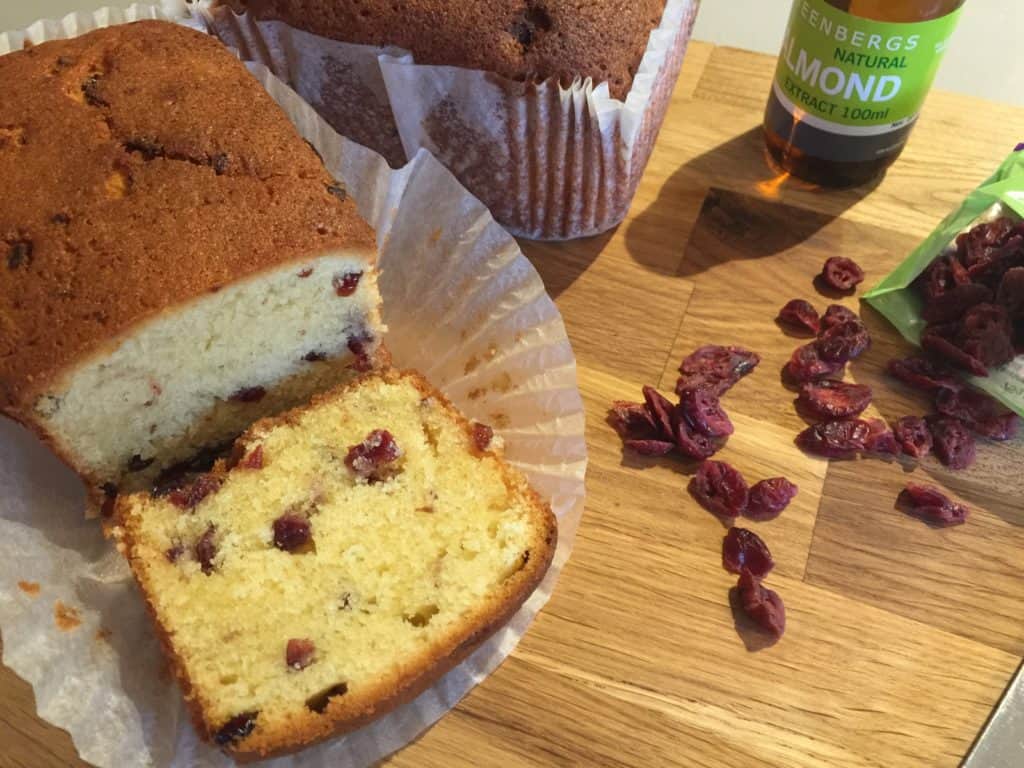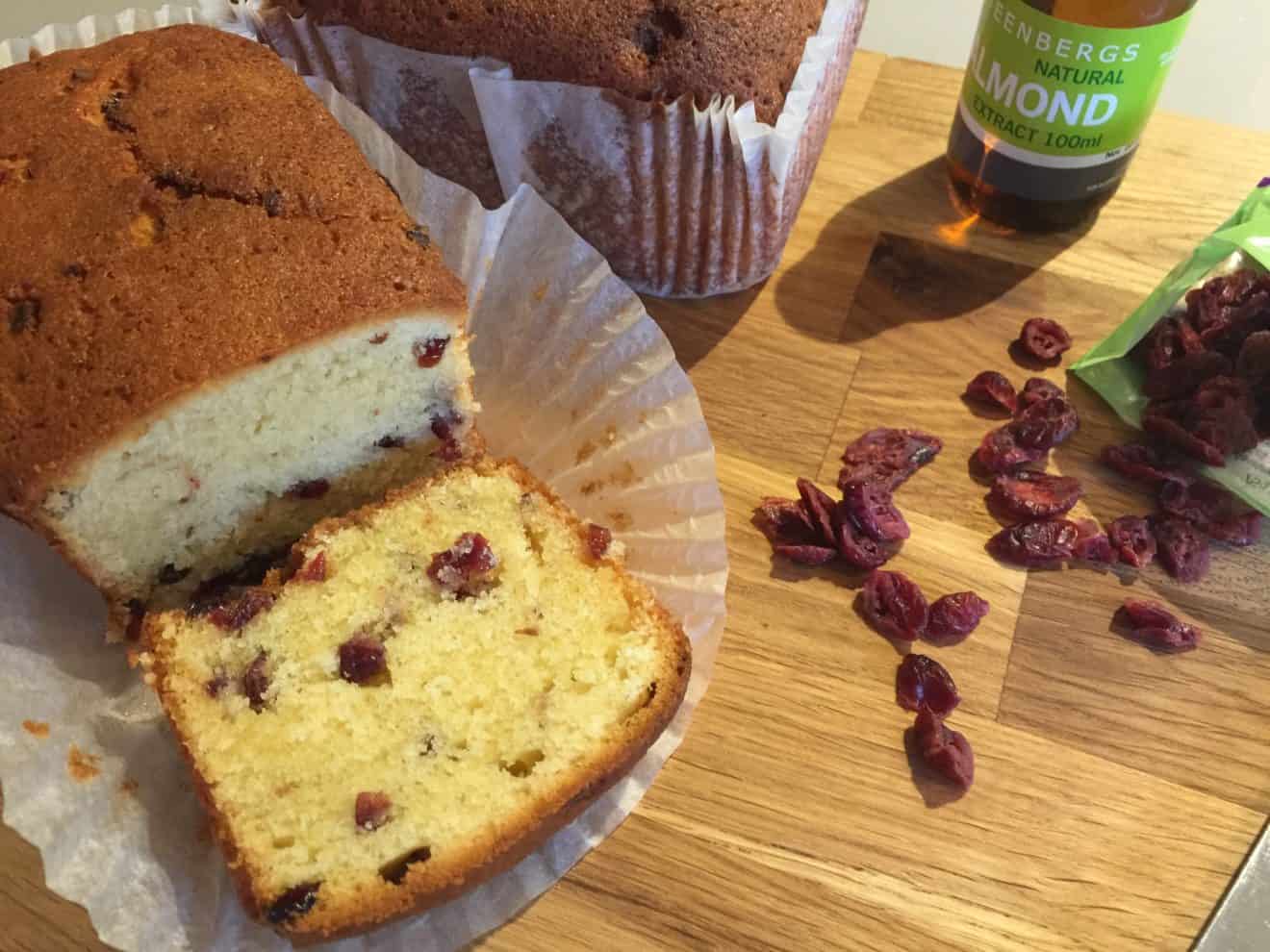 For this recipe, I looked to see what I already had in my store cupboard. A while ago, I'd bought a few packets of dried cranberries, but never used them. Until now.
How to stop the Cranberries from sinking
To make sure that the Cranberries didn't sink to the bottom during baking, I decided to roughly chop them. Even when dried, cranberries still have a sharp taste to them so I figured chopping them would also disperse their flavours around the cakes a little more.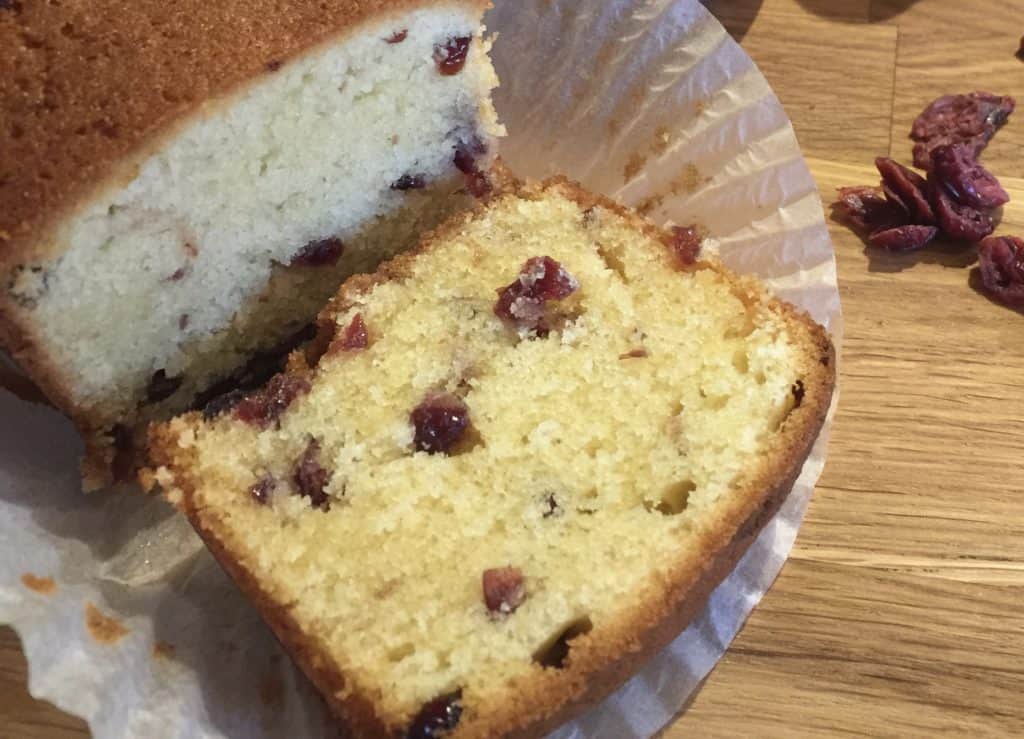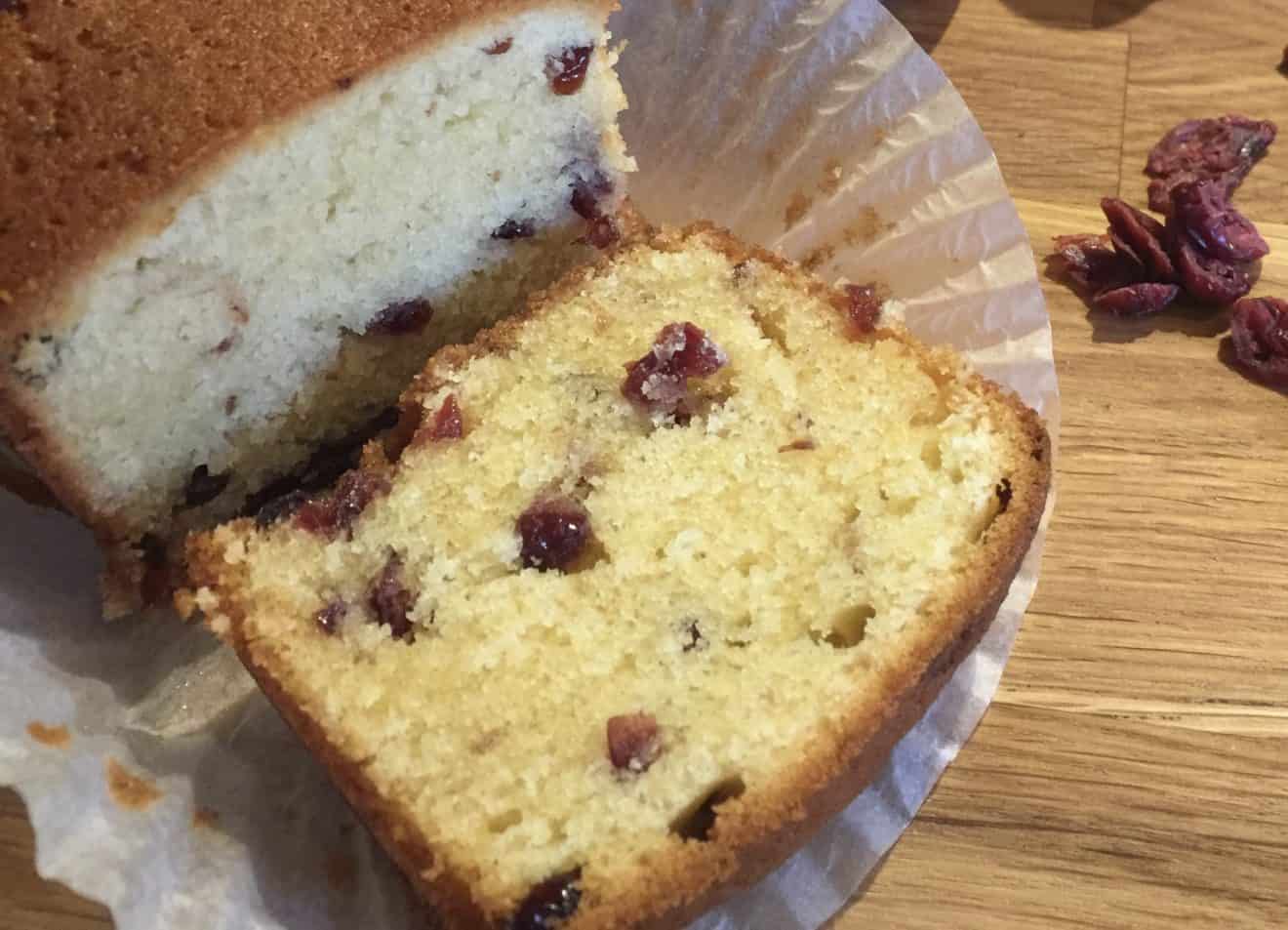 Replacing flour with some ground almonds
I often replace a little flour with ground almonds as they help to make any cake nice and moist. Something we all want in our cakes. Ground Almonds also give a nice crumb texture.
But adding ground almonds doesn't always give you an almond flavour. Hence the reason for me adding the extract. There's definitely an almond flavour in these loaves, so if you're not a fan, you might want to reduce the amount of extract by half.
What I used
I baked these cakes in 2 x 1lb loaf tins. You can buy similar from Lakeland They're the perfect size for my family. I always line my loaf tins with cake tin liners. I keep one cake to eat now, and give the other away to family.
Freezing
These cakes freeze and thaw well.
I make lots of loaf cakes using 1lb loaf tins. You may also like to try these.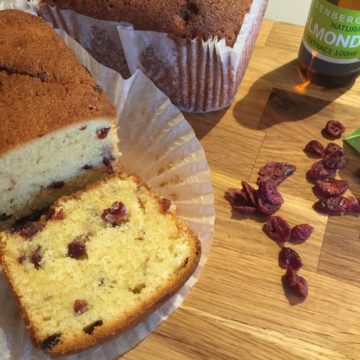 Cranberry and Almond loaves
A delicious butter and almond flavoured cake. Making use of any left over dried cranberries in your store cupboard.
INGREDIENTS
250

grams

butter

250

grams

white caster sugar

4

medium eggs

½

teaspoon

Almond Extract

200

grams

self raising flour

50

grams

ground almonds

80

grams

dried cranberries

roughly chopped
Instructions
Grease and line 2 x 1lb loaf tins

Preheat the oven to 180deg fan assisted. Line 2 x 1lb loaf tins with baking parchment or cake liners

Beat the butter and sugar together with an electric mixer until light a fluffy. Scraping down the sides of the bowl as you go along.

Add the Almond Extract, along with the eggs, one at a time, adding a little flour each time. Mix until well combined.

Add the remaining flour, ground almonds and Cranberries. Mix until well combined.

Pour the mixture into the prepared tins and bake for 40 - 45 mins or until baked, testing the centre of the loaves with a skewer until it comes out clean.

Leave in the tins to cool for about 10 mins. Before turning out onto a wire wrack to cool completely.
Notes
Will keep in an airtight container for a few days.