These Double chocolate chip shortbread squares are so easy to make. You can easily slice them into smaller portions if you wish, once they are baked and cooled slightly.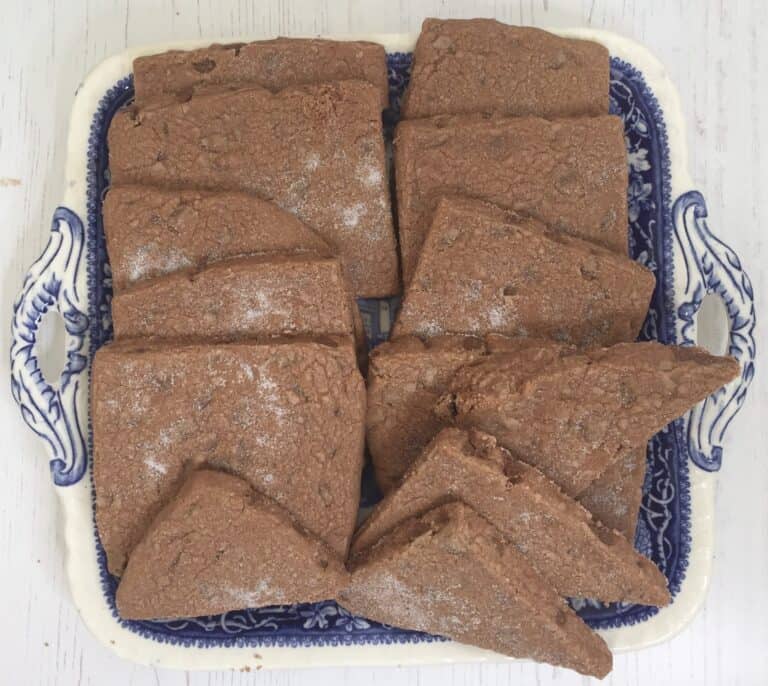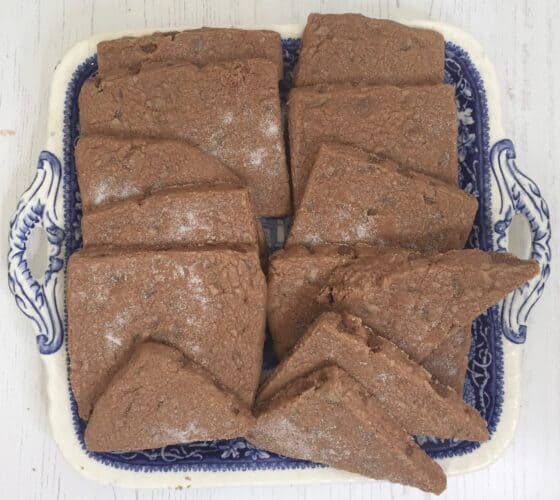 To make these double chocolate chip shortbread squares, I actually doubled up the recipe for these Easy Melting Moments. which is so adaptable. The only difference being is the cocoa powder and chocolate chips.
Rolling out the dough in one large piece enables you to cut into different shaped sizes. I chose the make large portions because I'm a tad greedy and want a large square for myself. For much smaller portion control, you can cut into smaller pieces once the shortbreads are baked and slightly cooled.
Make sure you do this before the shortbread cools completely or you could end up with uneven chunks.
If you don't want to make this amount of shortbread square, simply half the recipe.
How to make these Double Chocolate chip shortbread squares.
After you've switched on the oven. Have ready a large baking sheet lined with a silicone baking sheet or baking parchment. Cream the butter and sugar together until well combined. This will only take a couple of mins using an electric mixer if the butter is soft enough.
In a separate bowl, sieve the flour, cornflour and cocoa powder together. Add the salt and chocolate chips. Give it another good mix. Add this mixture to the butter-sugar mixture. Mix everything together to form a firm dough. You may think it isn't coming together, but eventually, it will.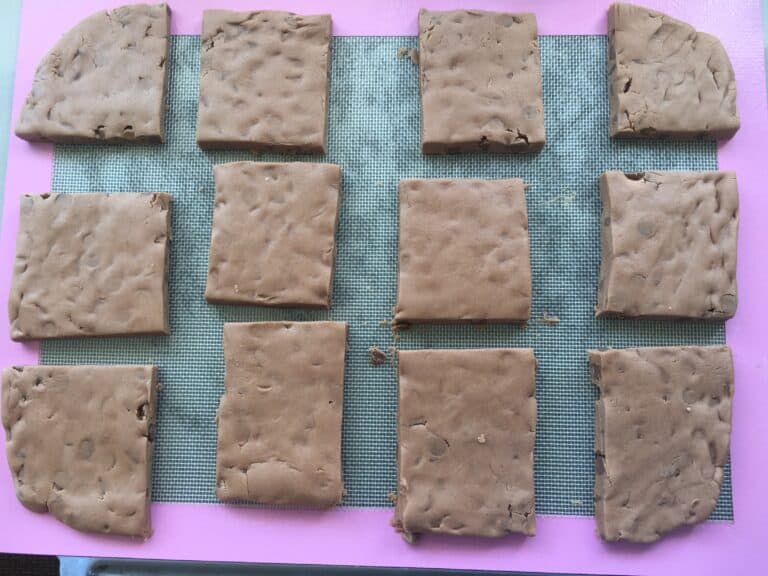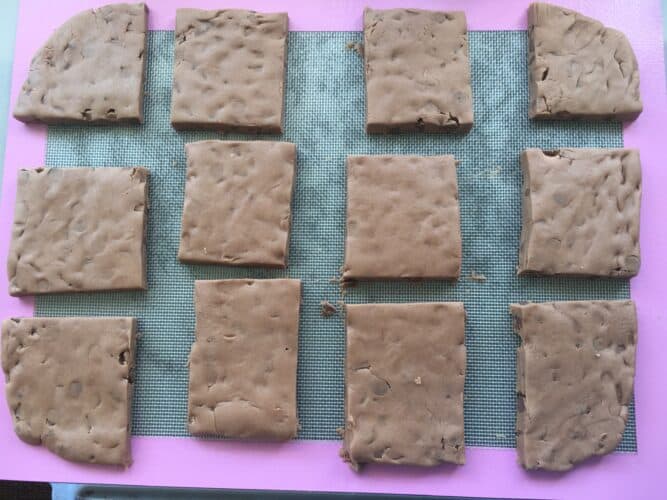 Roll the dough out into a square of about 1/2 inch thickness, onto your prepared tray. Cut into equal portions and place the tray into the fridge for 20 mins. This helps stop the dough from spreading too much during baking, especially if the butter you use was very soft. And the weather or your kitchen is a little warm.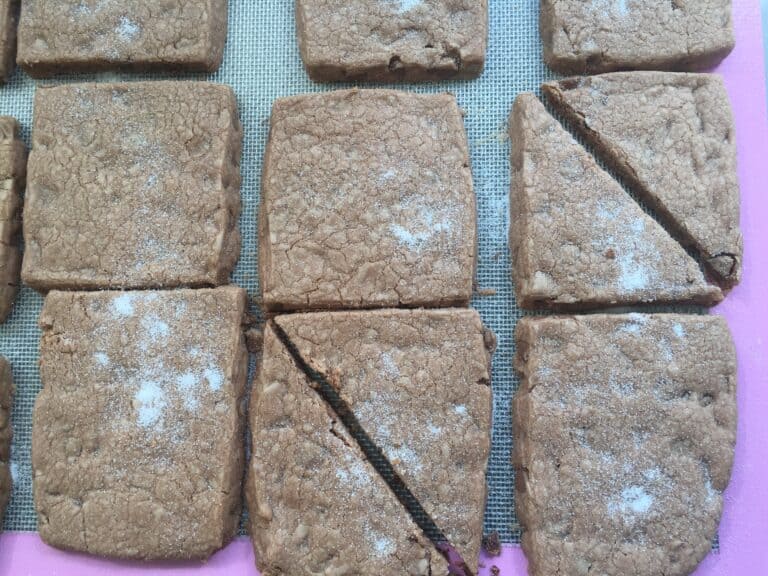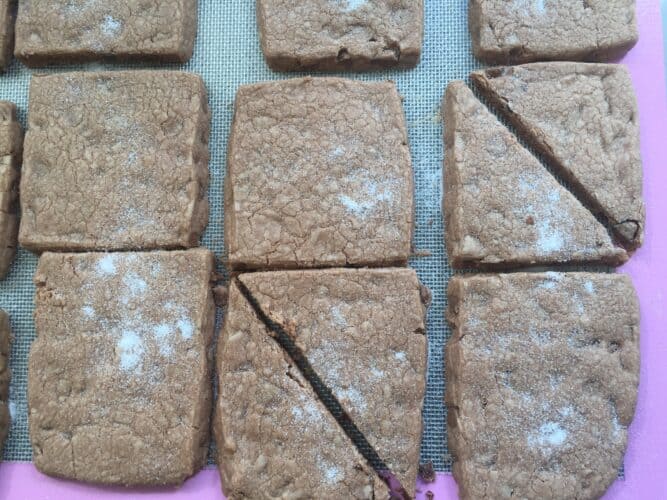 Bake in the centre of the oven for 15 – 20 mins. Or until baked. They may still feel slightly soft as you take them out of the oven. But they will firm up once cooled.
Portion control
If you find that a few have spread and stuck together during baking. Or some are a little too big for little ones. Wait until they have cooled a little before using a knife to slice through them again. Or cut into smaller pieces. Scatter with sugar while still warm.
Leave to cool completely.
Notes
Using your hands to bring the dough together, may result in the butter becoming too soft because of the warmth of your hands. Best use a wooden spoon or spatula.
Having cornflour in the recipe gives these biscuits a nice light, melt in the mouth texture.
Reduce the recipe by half if you want to make a smaller amount.
You may also like to try these easy to make cookie recipes.