The Nordic Baking Book has a very simple title. It contains a selection of over 450 recipes and documents the local baking traditions throughout the Nordic countries of Denmark, the Faroe Islands, Finland, Iceland Norway and Sweden.
It's a behemoth of a book, that took the author, Magnus Nilsson, 6 years to research and write.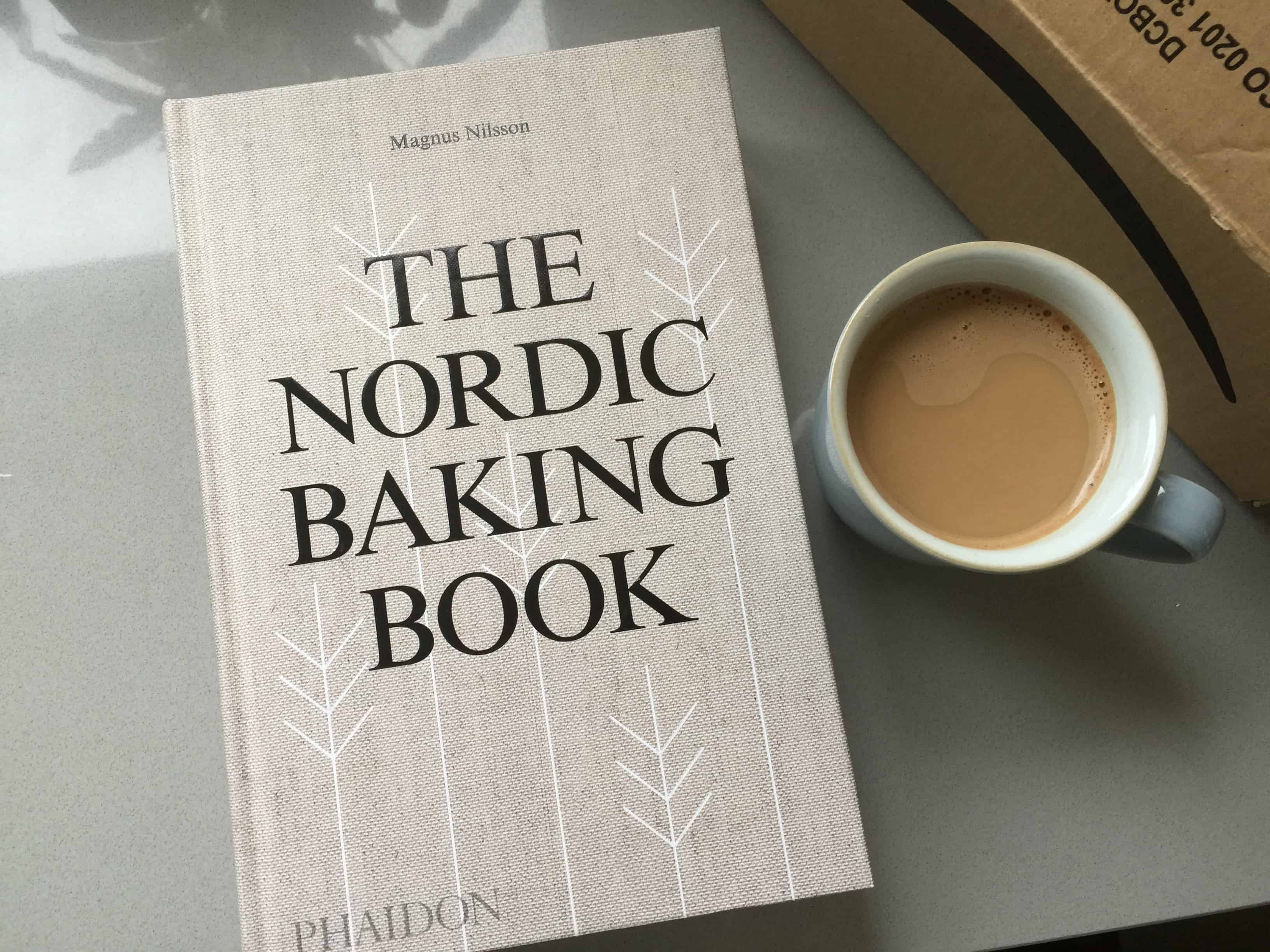 This is not a sponsored post but it does contain an Affiliate Link via UK.Bookshops.org to support Independent book shops.
The Nordic Baking Book Review
Such a large book as The Nordic Baking Book with so many recipes and information is worth paying the extra price for. There are recipes with regional variations of the classics, some with a modern twist, and Magnus's family recipes.
Don't go straight to the Index
Normally with cook books, you dive straight to the index to see what to bake first, but with this book, it's essential that you read ALL of the introductory chapters. These include;
Introduction
How the Nordic Baking Book was written
The Four Grains of the Nordic Region
A Brief History of Nordic Bread - This chapter is written by Richard Telstrom Associate professor, Food Culture Historian
The Importance of Fika
Notes on Baking - all 37 pages
Breads based on Wheat Flour
Once you have read each of these chapters, your outlook on baking will change dramatically. Knowing the difference between the flours to use, going to the supermarket, you will look at bags of flour with different, more knowledgable eyes.
It's also important, because when the recipe lists (soft) Wheat flour when making a cake, you know exactly what to use. Much easier, I think than having to work out if you need Self-raising, plain, all purpose, cake or bread flour.
Knowing which of the grains has the least amount of gluten and why they won't give you nice fluffy light cakes, will go a long way when it comes to substituting flours when your store cupboard is bare.
All ovens are different.
What I also like about this book, is the author reiterating the fact that all ovens are different and we need to become accustomed to our own.
Knowing how the temperatures work and adjust if needed. The same goes about adapting the recipes, try them first, and then adapt to your own taste.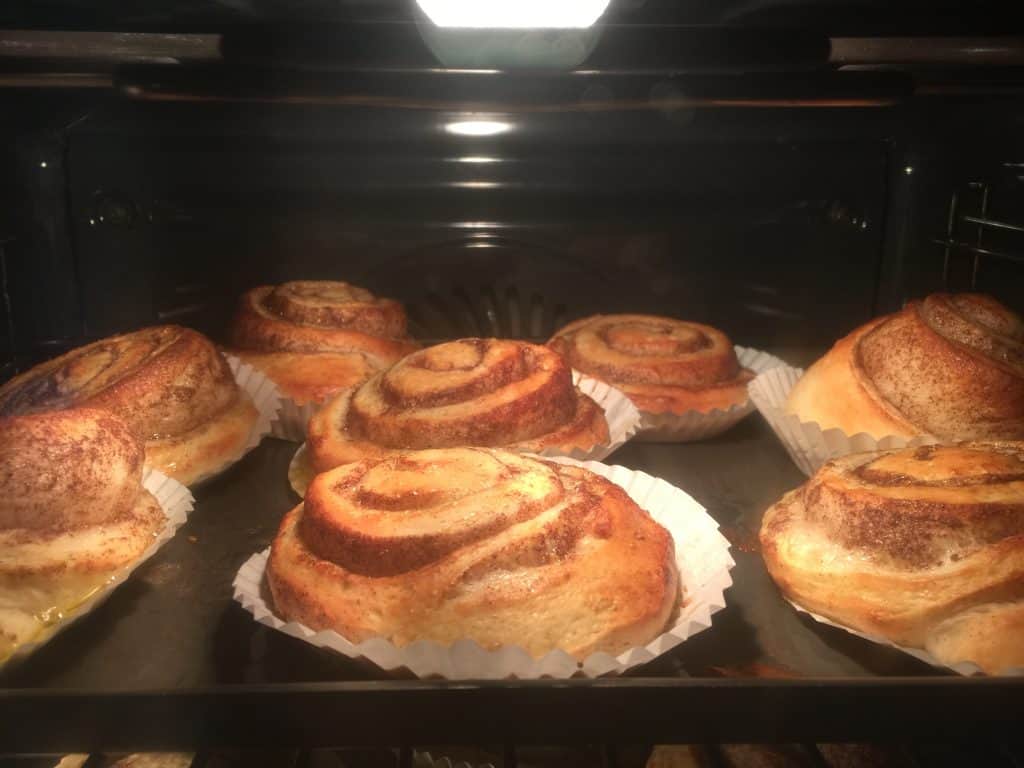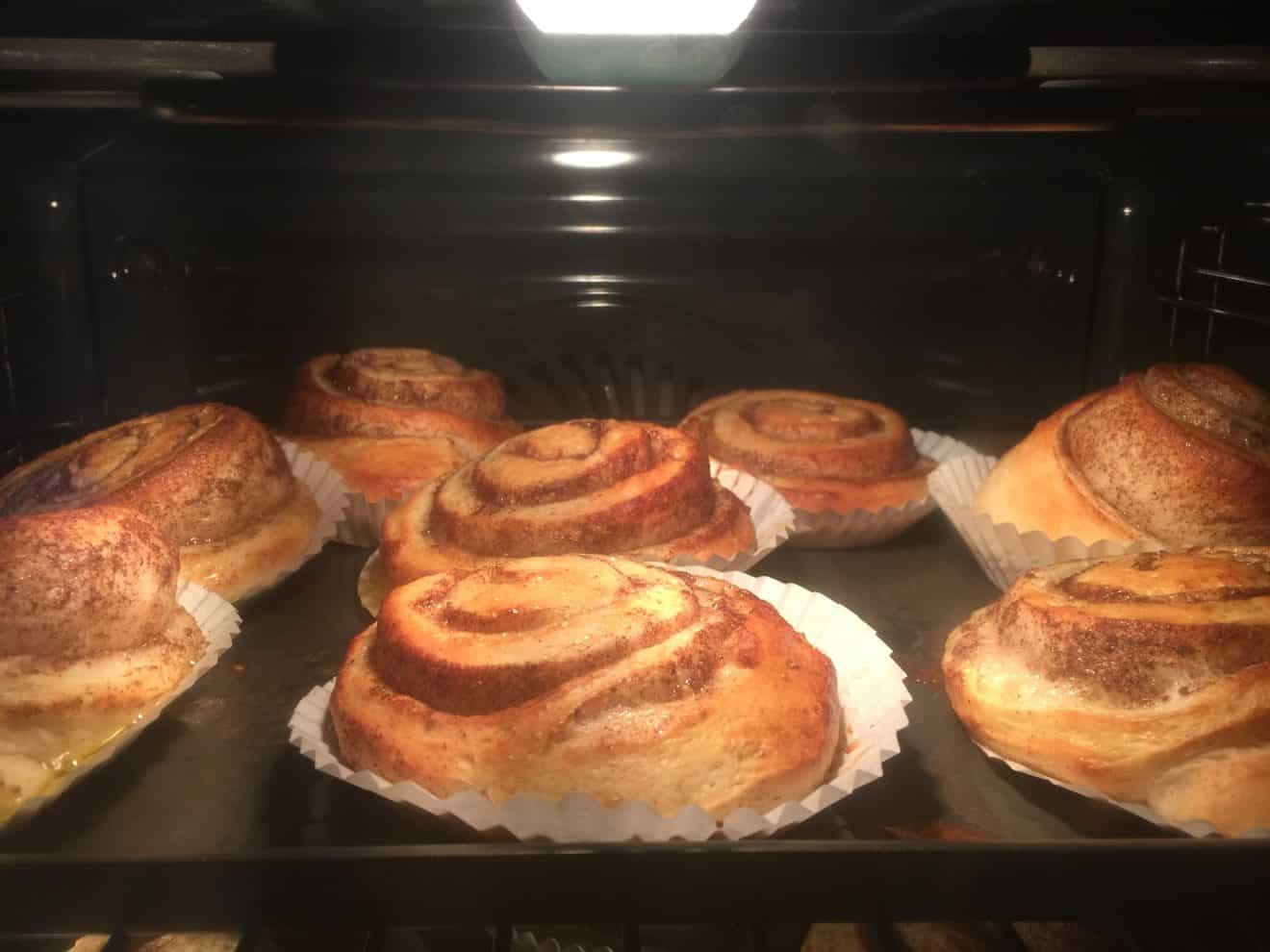 Recipes I made from this book.
My first recipe of choice to try was Cinnamon Buns. I've never made them before and have always hankered after these since a trip to Canada many years ago.
The recipe calls for you to make a batch of Sweet Wheat Bun dough. There were 3 recipes to choose from. The first being the most commonly used for Cinnamon Buns in Scandinavia.
The following two are richer, buttery versions of the first one. I chose the first recipe.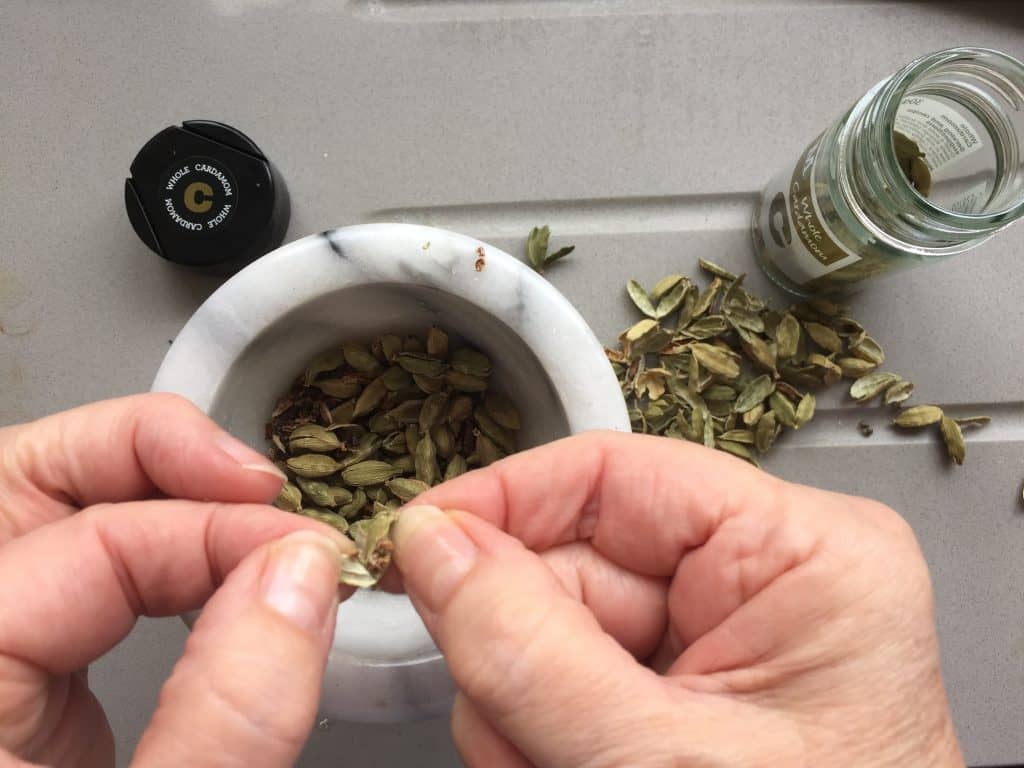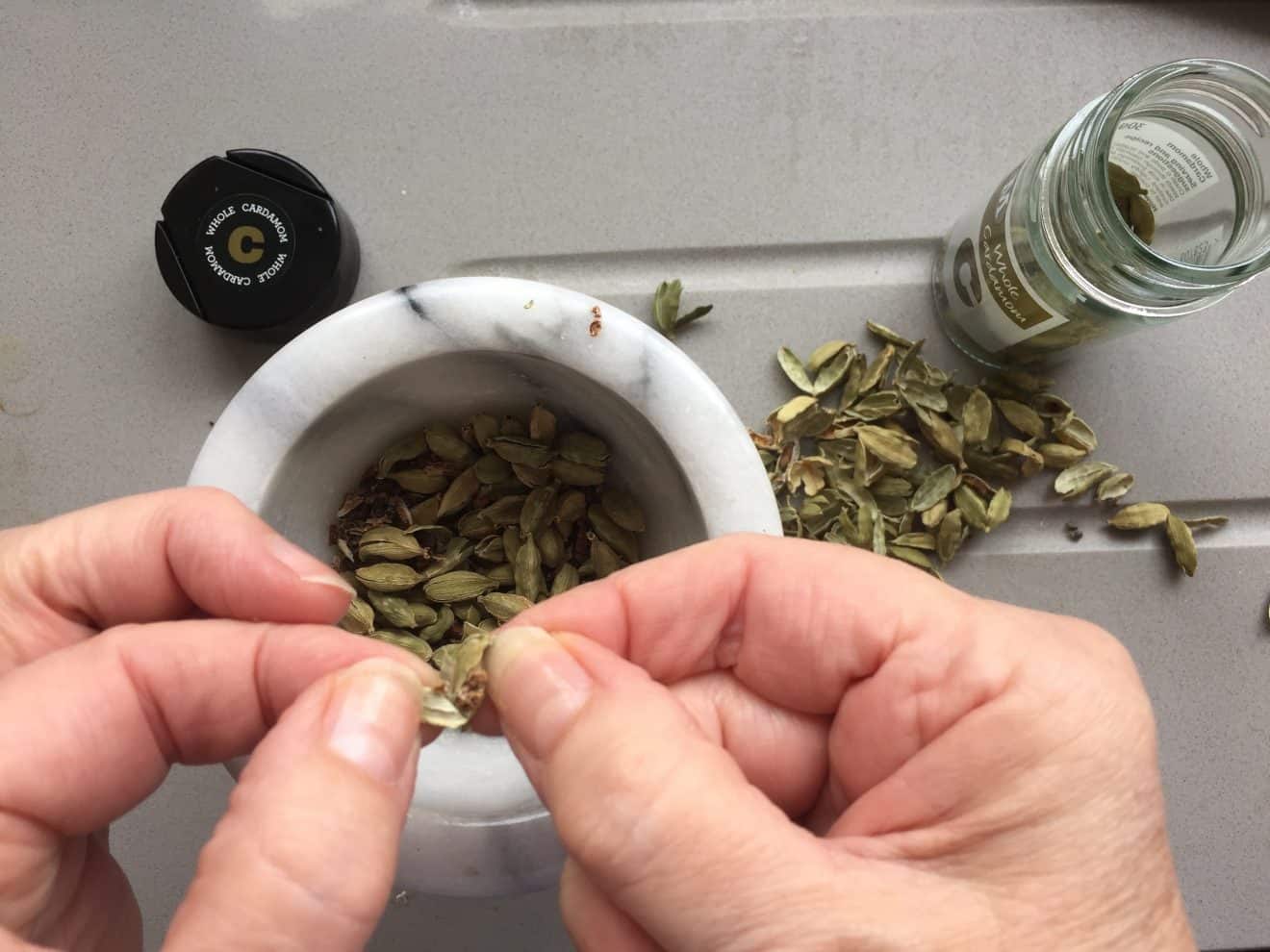 When a recipe calls for Yeast, Fresh Yeast is used throughout the book. Personally, I prefer using fresh yeast if I can get hold of it. But I have used Fast Active Dried Yeast for making this Easy White Bread Recipe.
The hardest part of this Cinnamon Buns recipe was de-seeding and grinding down the required 2 teaspoons of fresh cardamom seeds to flavour the dough, in my Mortar and Pestle. Well worth doing.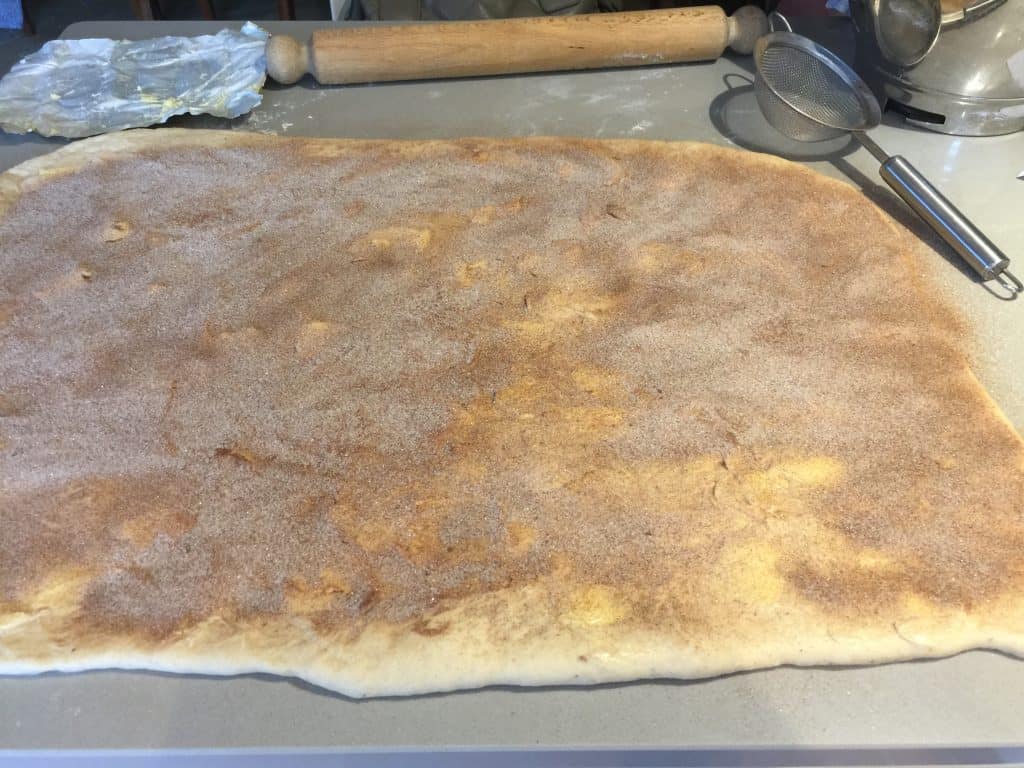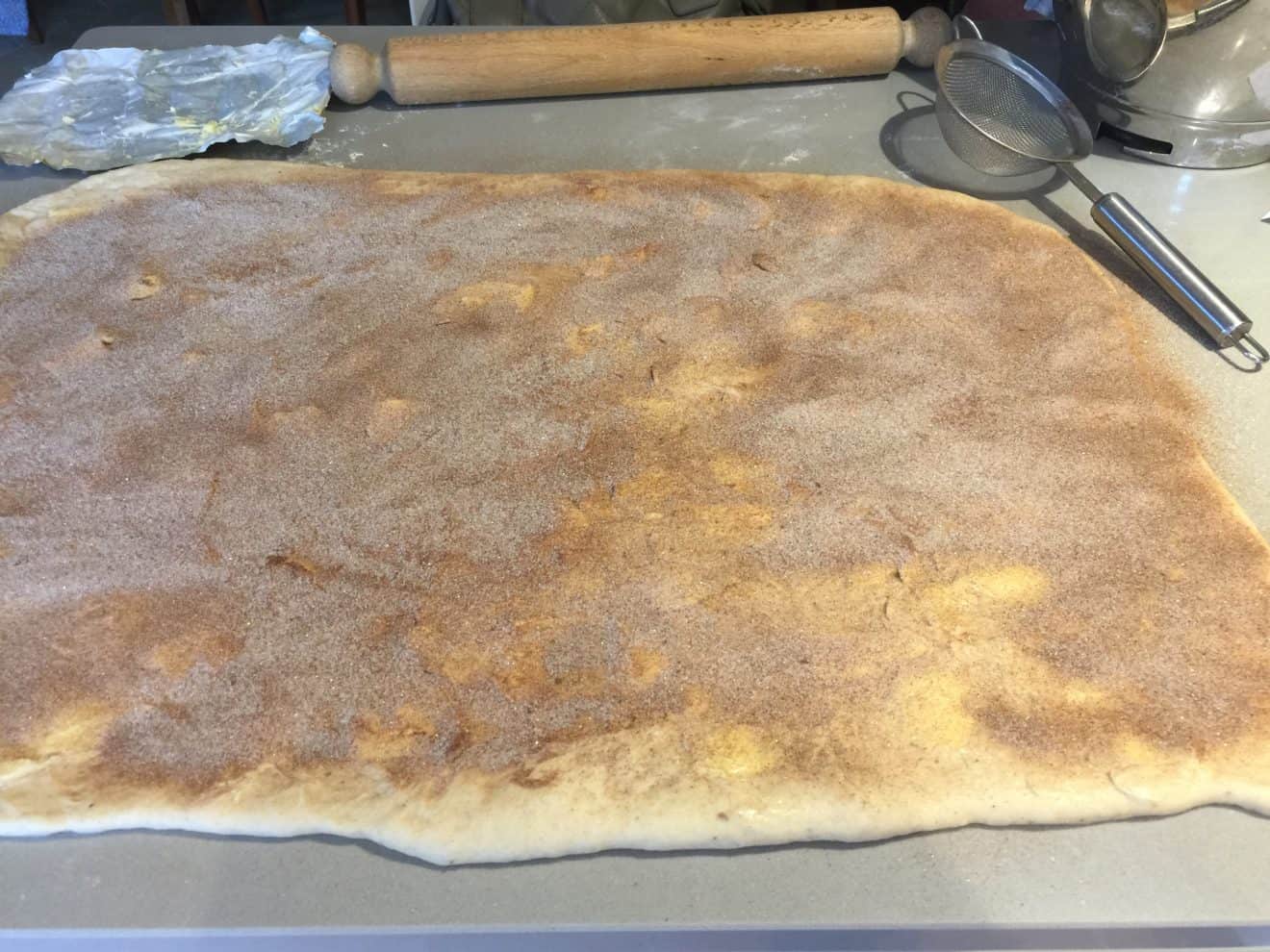 I let the hard work of kneading to my work horse of a Kenwood mixer. After that, rolling out the dough, spreading it with softened butter, then dusting with castor sugar and cinnamon, filled my kitchen with spice bliss. The result was sublime.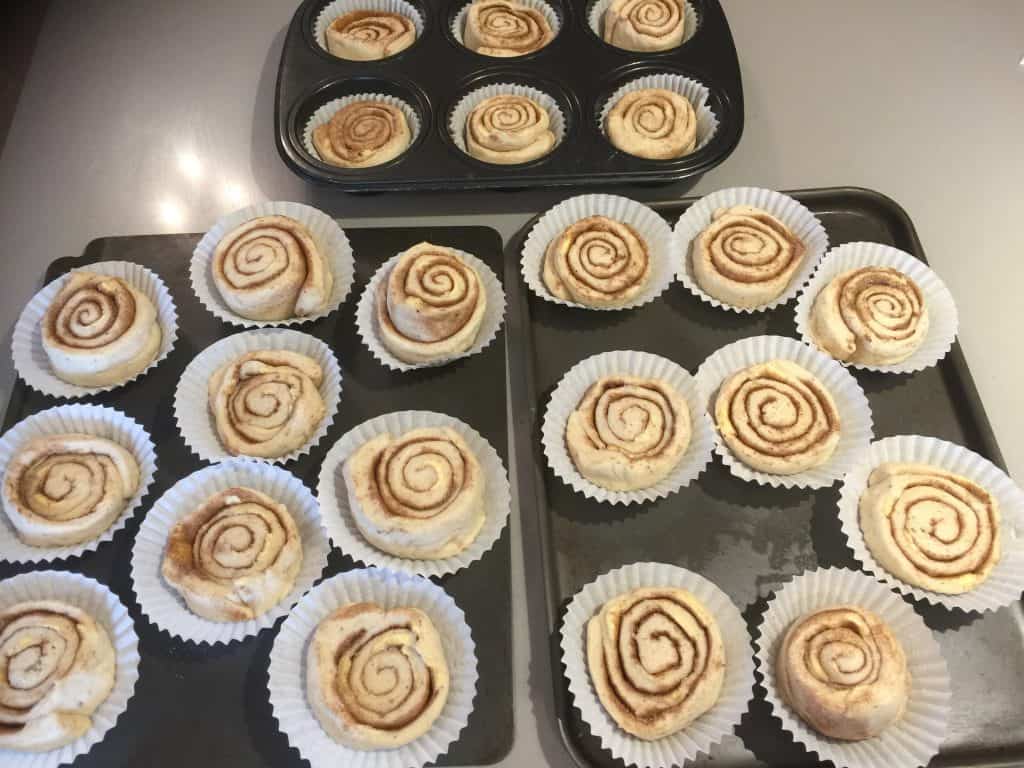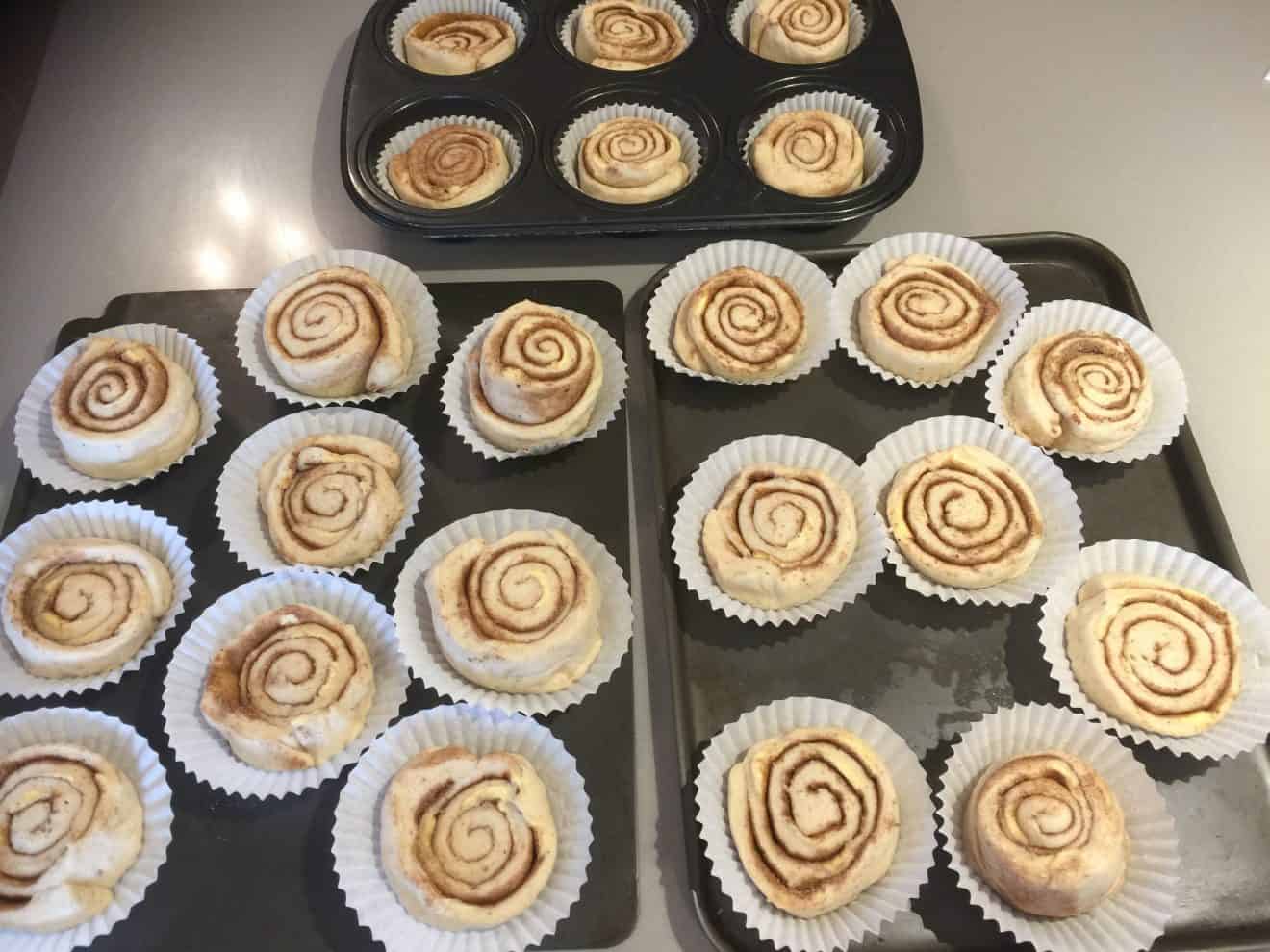 The family reported that it needs more cinnamon, but I think not. Cinnamon can last longer on the palate. What I think it did need, is for me to add the required drizzle of white water icing. A touch of additional sweetness to offset the slight bitterness of cinnamon.
Bread and Scones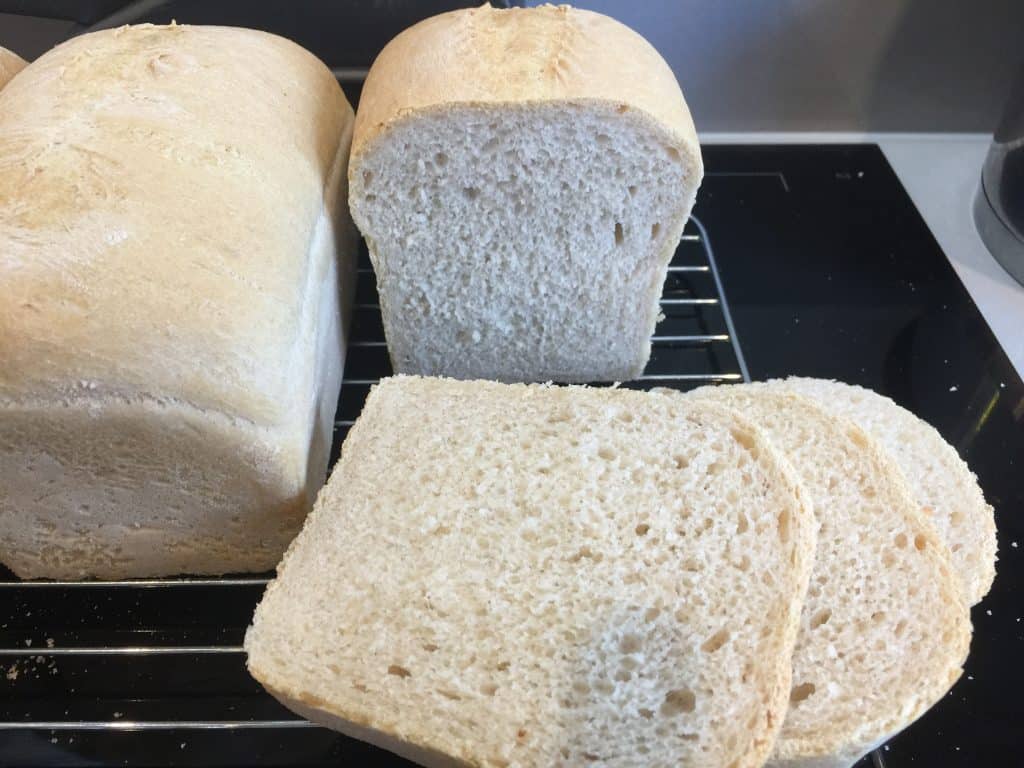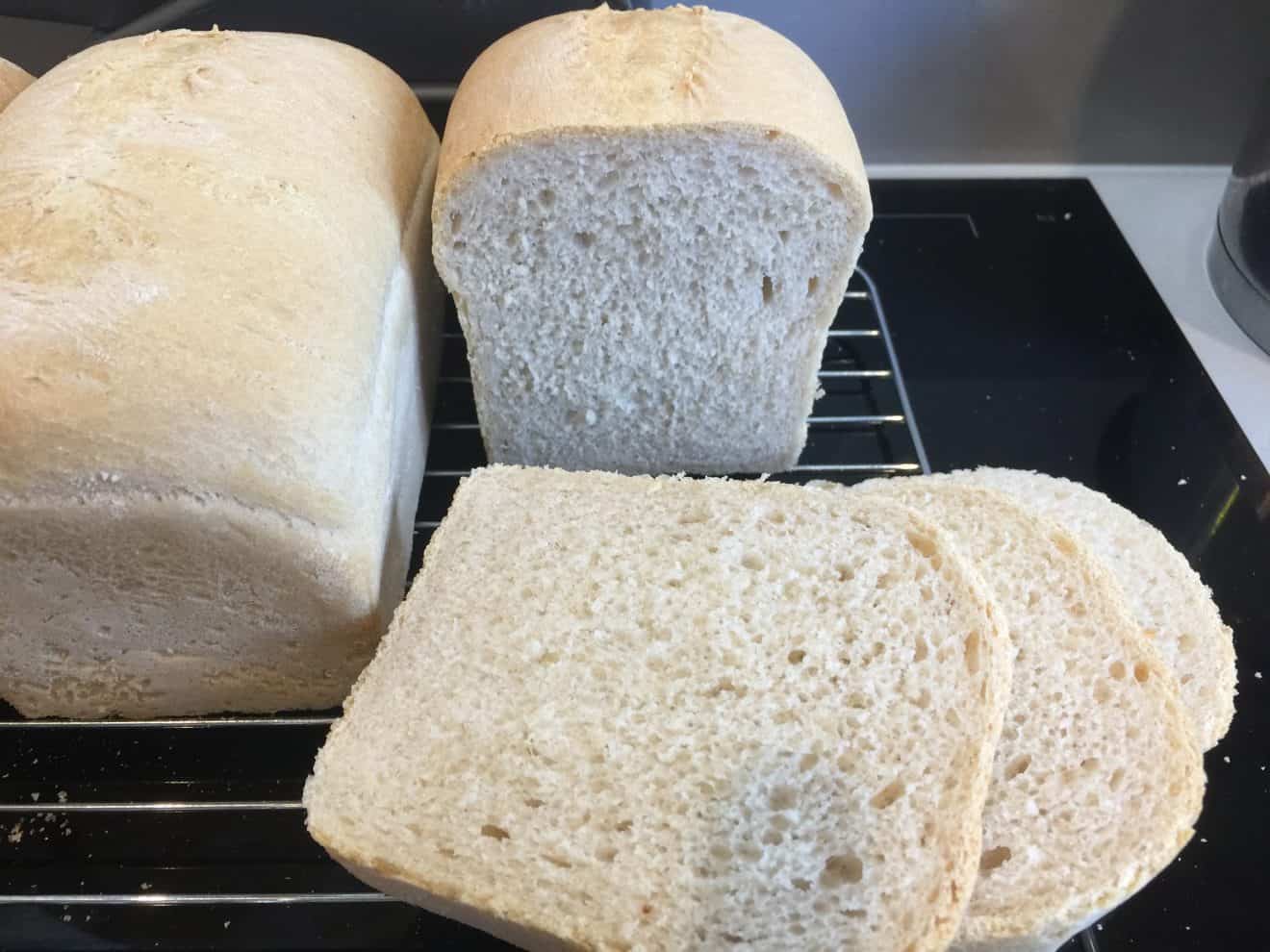 A few days later I made 3 plain wheat loaves and basic wheat scones.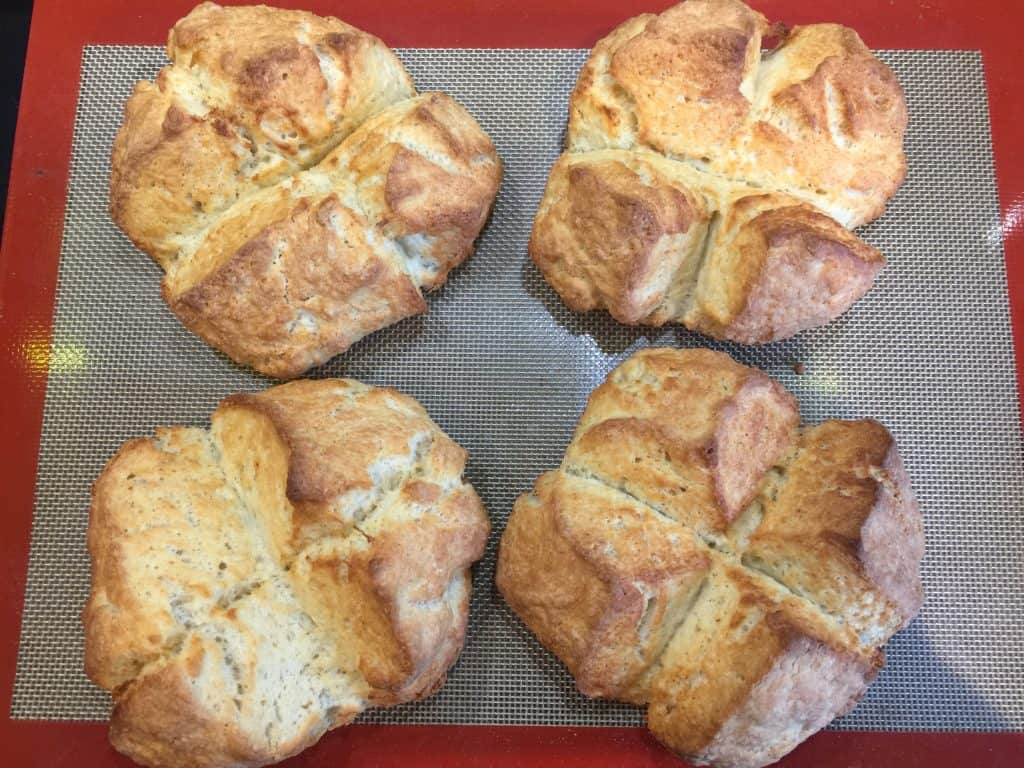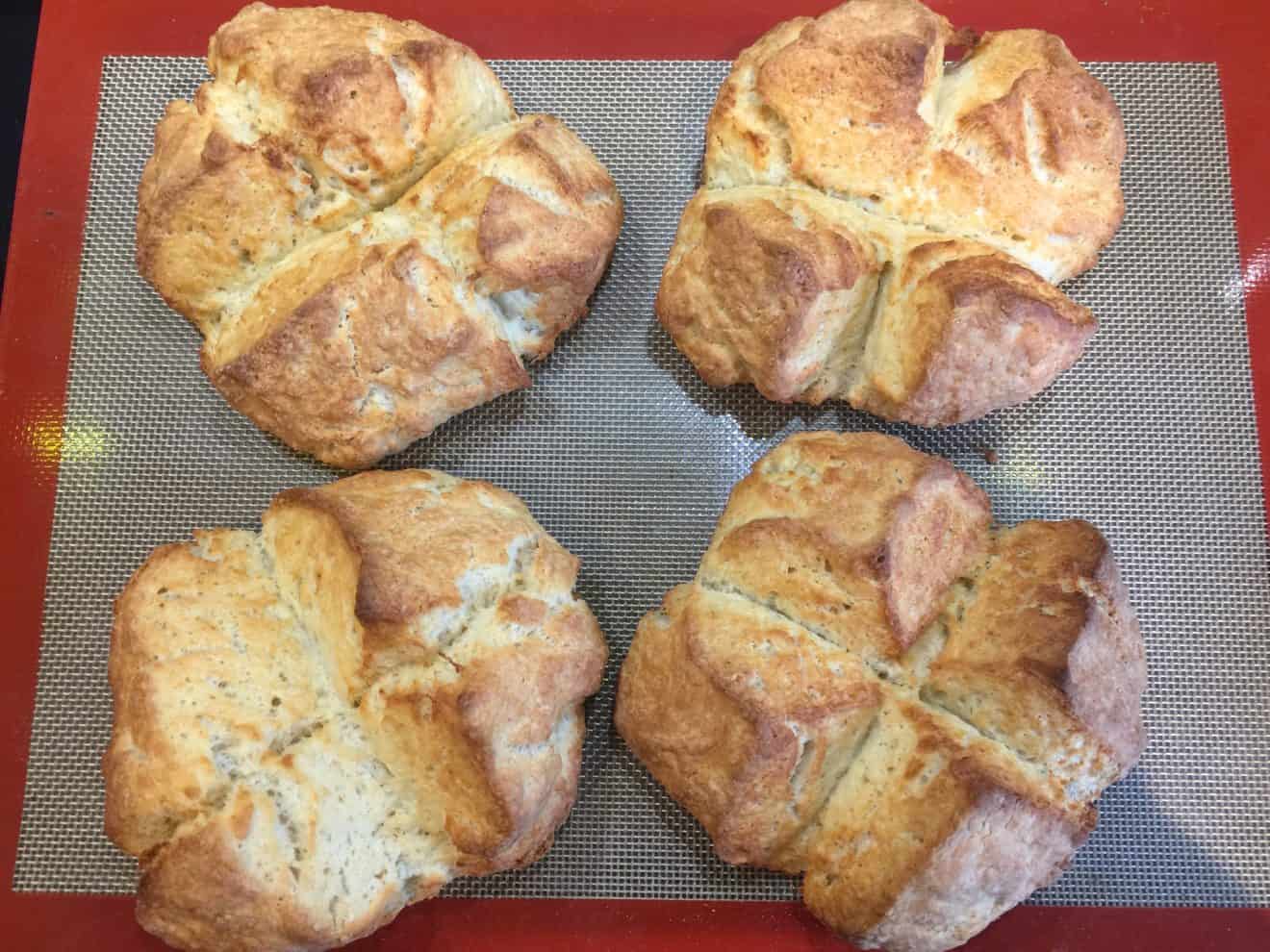 The recipe for the scones required milk and as I had some buttermilk in the fridge, I used that.
I had to use a little more than the recipe said for milk to get the required sticky dough consistency. That's because the buttermilk I use was from the supermarket which is thicker than the buttermilk you get when you turn double cream into butter and the liquid that's left is buttermilk, which has more liquid consistency.
Ideal Breakfast Recipes
The Nordic version of French Toast sounds like the ideal recipe for a weekend breakfast. It consists of toasted slices of bread, soaked in freshly made wheat flour batter. Then fried in butter over a medium heat before coating with a cinnamon and sugar mix.
No gluten Free Recipes
For anyone looking for gluten free recipes, you will not find any. As the author says, adapting recipes will take additional time and reduce the number of recipes in the book as a whole. There are many sites dedicated to Gluten Free such as Clare's Cauldron
You will also find plenty of Gluten Free recipes on Chris Waling's website, Cakes By Noah including details of Chris's Gluten Free cook book.
Weights are in Metric, Imperial and Cups.
If you get your hands on a copy, I'd love to hear what you think and what you decide to bake.
Note: This is not a sponsored post. I bought the book myself.