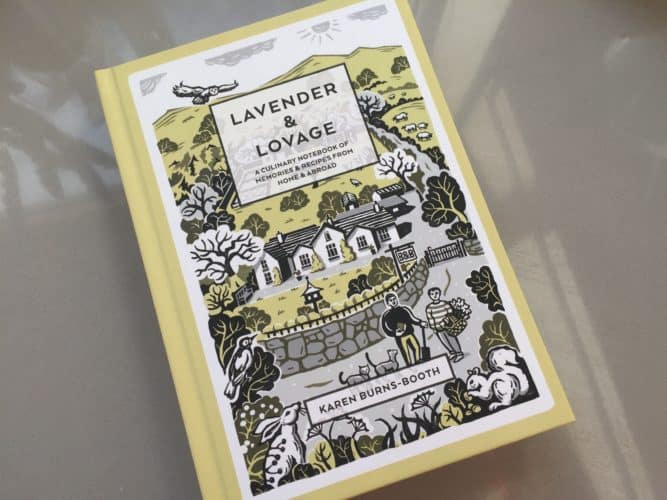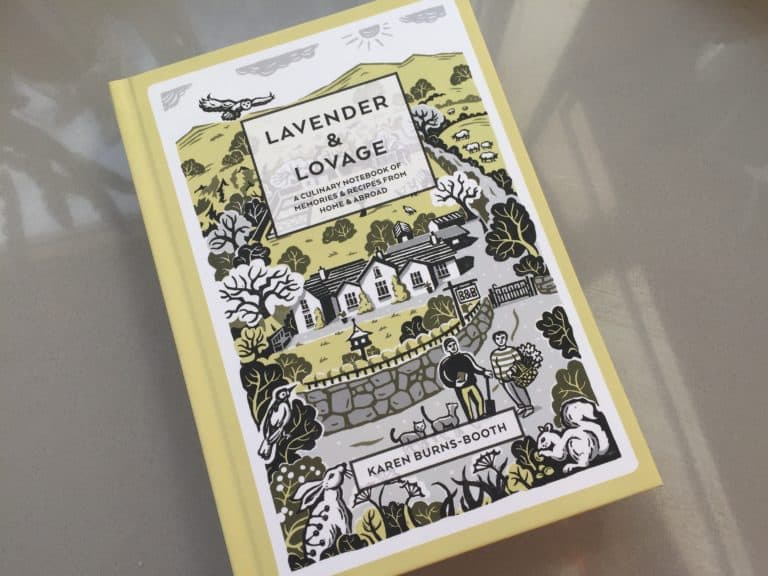 Karen's Website | Instagram | Twitter | Facebook
Disclaimer - I received a draft copy with no requirement to write a review. All words are my own.
Lavender and Lovage - A culinary notebook of memories & Recipes from home and abroad.
I am often fascinated as to how writing about food came into people's lives. More so after listening to the various podcasts of interviews with food lovers and entrepreneurs, where food is at the heart of what they do.
Karen and her travels.
I've been following Karen and her travels, for a number of years, via her website Lavender and Lovage and social media. Her food photography is something I aspire to, but can't quite yet achieve. Note to self - make this one of my New Year missions, for 2019, to improve on my photography.
As I followed Karen and her then life in France, with travels and writings from around the world, then settling to North Wales where she currently lives, I was delighted to hear about her new book being published, about her life and travels intertwined with recipes from around the world, or is it the other way around. Either way, I love these kinds of books. Much like my recent acquisition The Nordic Baking Book, recipes combined with their origins and history along with personal stories, make for a more interesting cook book genre. Personally, I love them. They are novels in their own right. An extra dimension for those of us who read cook books as though they were novels anyway. I wonder how many nights of insomnia have I chosen a cookery book to read quietly in the wee small hours, helping me to return to peaceful sleep again.
Lavender and Lovage, is such a book.
Going back to my initial curiosity about how writing about food came into people's lives. The explanation for Karen is in her opening introduction chapter.
" From the first day I could sit up by myself and hold a freshly picked peach in the gardens of my parent's house in South Africa where I was born, to the days of sitting at an old scrubbed pine table in the North of England, and way beyond those earlier memories to Cyprus , France, the USA and now North Wales, my life has been inextricably bound to what was placed in front of me for breakfast, lunch, and dinner..........
..... I somehow knew that food would play a big part in my life, even at the tender age of three years old".
And so Karen's story begins.
Being a home baker here in Yorkshire, I immediately looked at all the baking recipes. There were so many to choose from. There's an easy to follow Table of contents at the front of the book. At the back is an Index for recipes, by Continents and Countries. For the readers and bakers who love to see images in cook books, this has plenty to inspire you.
My favourite, to begin with, was Mum's Date Slice ( Great Britain) Not only was this recipe made by Karen's mum as she was growing up, it also reminded me of my mother and her baking days. For me, baking in those days was a lot less sugar filled than they are now. So making a pastry with just the basic ingredients of flour, butter, a pinch of salt and cold water, really resonated with me. The filling of pitted dates and their natural sweetness along with a squeeze of lemon juice made the perfect filling. Hubby loved it. I have a spare jar of home made mincemeat, that I'll use next time.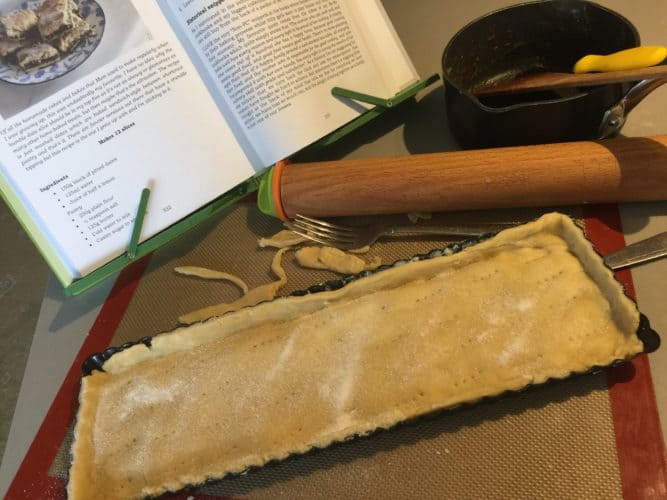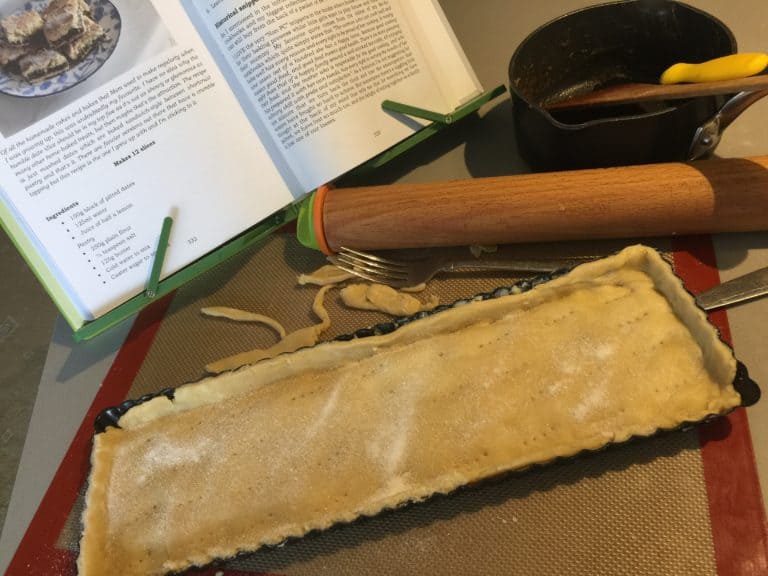 I'm looking forward to continuing reading about Karen's life and travels and trying lots more recipes from this book. The following are just a few that I've book marked;
Nan's Fresh Orange Layer Cake ( England)
Swedish Midsummer Fresh Berries & Cream Gateau ( Sweden)
Old Fashioned Chewy and Oatmeal & Raisin Cookies ( North America)
Pop this on your wish list and have a wad of post-it notes to book mark each of the recipes you plan to make.
Lavender and Lovage is available on Amazon.