Sophie Michell's introduction in her book 'Baking Without Sugar', says 'About two years ago, I was diagnosed with insulin resistance and was told I was pre-diabetic'. But Sophie set to and wrote this lovely recipe book where she replaces sugar with Xylitol or Stevia.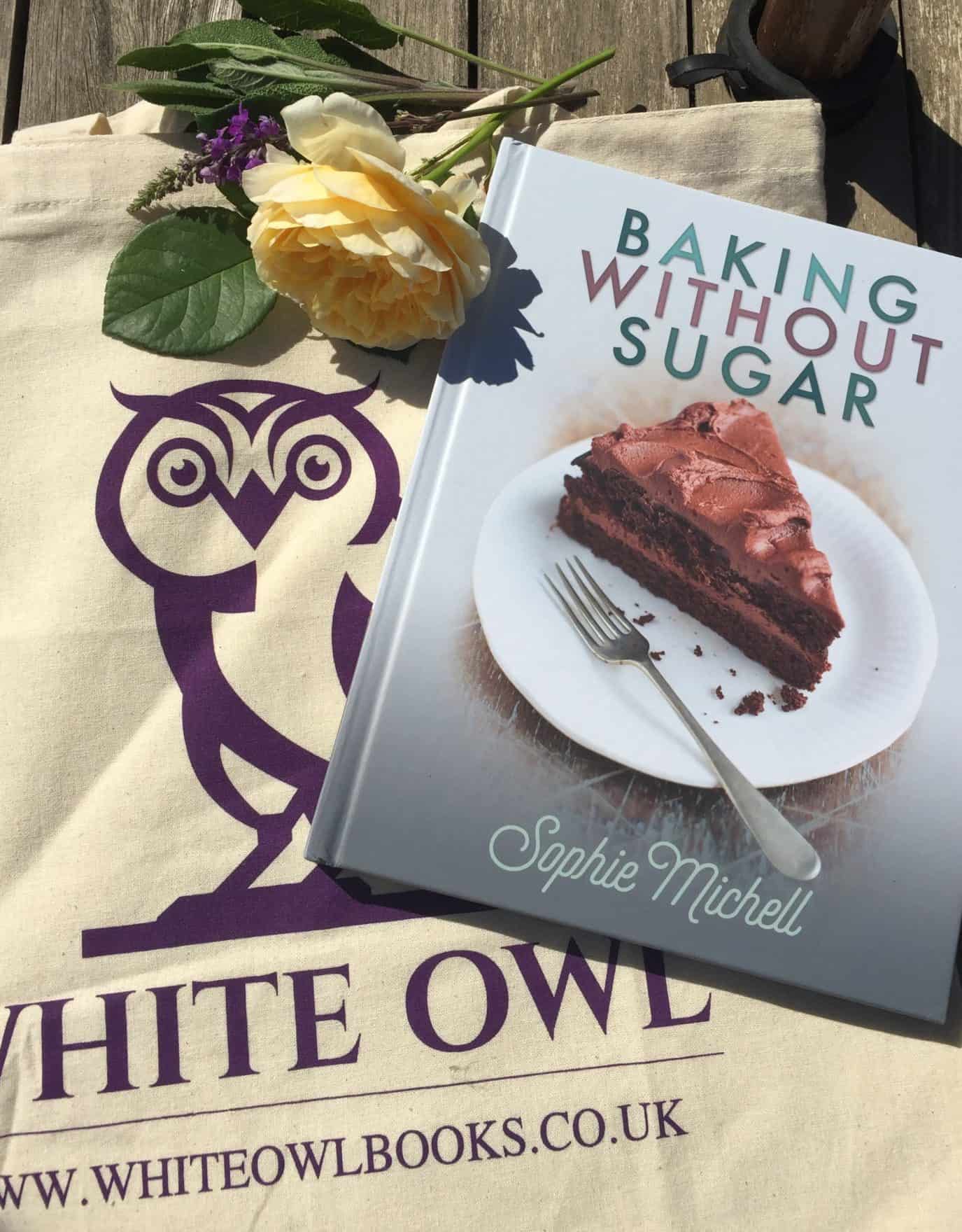 This is a Gifted Sponsored post.
Baking Without Sugar Book Review
Alongside the sweet and delicious cakes, cookies and muffins, there are some delicious looking savoury recipes suitable for Gluten Free and Dairy free.
Having never baked using sugar replacements, I was keen to see what a difference it made to the taste.
My first test was to find Xylitol. I discovered it as a brand name 'Total Sweet' in Sainsbury's at £2.50 (225g) also at Holland and Barrett at £3.29 (225g) Quite a difference in price.
However, I have to say, as a natural sugar substitute, it looked and tasted very much like normal caster sugar with 40% less calories. Xylitol, however, comes with a warning as it is often fatal to dogs.
Peanut Butter Cookies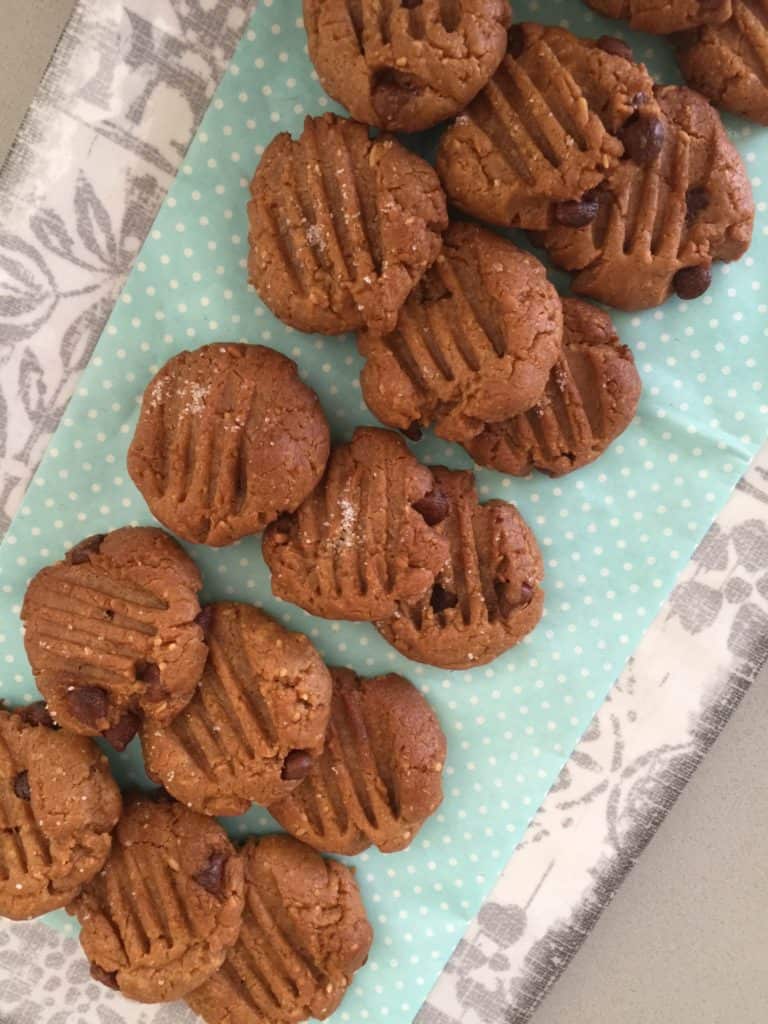 Over the weekend, I made two batches of Peanut butter cookies. They were so easy and quick to make. I found that the first batch was a little too sweet for my taste, so reduced the amount of 'Total Sweet' Xylitol by 25% in the next batch, which for me, was great.
I made each cookie smaller than the recipe suggested (8 - 10) which resulted in about 20. They didn't last long at all. They were all gone by the next day.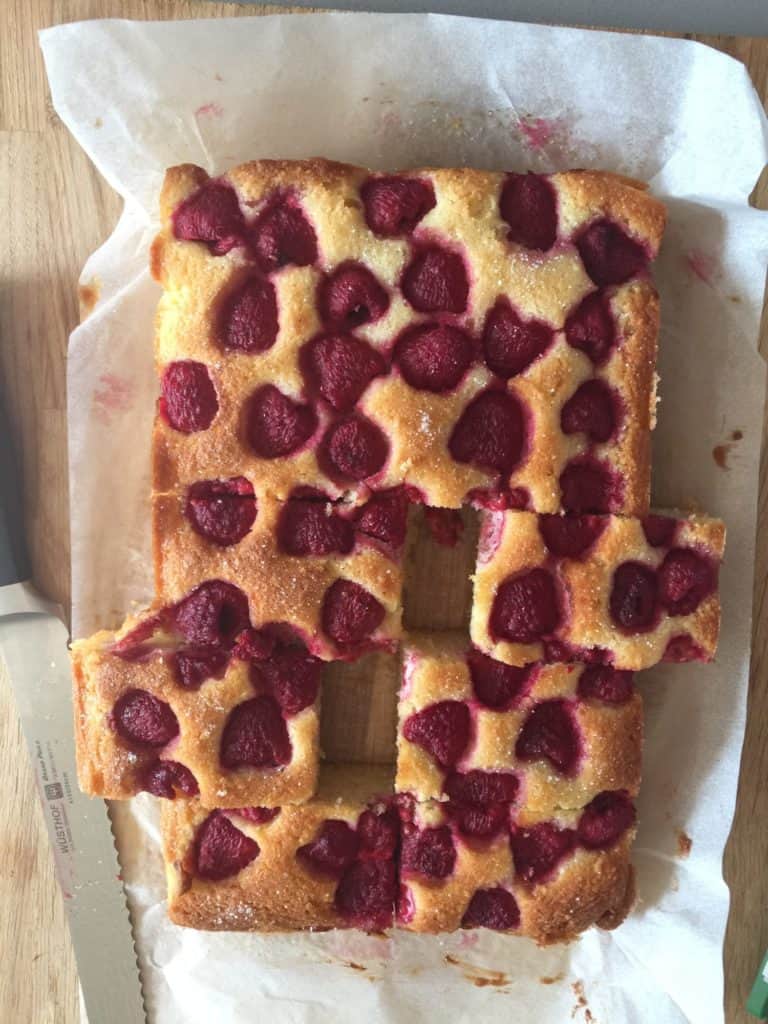 Raspberry Almond Traybake
I then went on to make the Raspberry and Almond Traybake. The recipe asked for Stevia drops, which I couldn't find at all in either Sainsburys or Holland and Barrett. I was keen to bake this, so decided to leave out the Stevia.
I figured that as Xylitol was part of the recipe, it would be fine. And it was. I didn't have any Xylitol icing sugar, so dusted with Xylitol instead, in the same way, you would dust a Victoria Sponge. Again, the cake was delicious.
The book also contains a glossary of ingredients and useful notes about sugar substitutes, Coconut Oil, Butters and flours such as Almond, Coconut, Buckwheat and Spelt flour.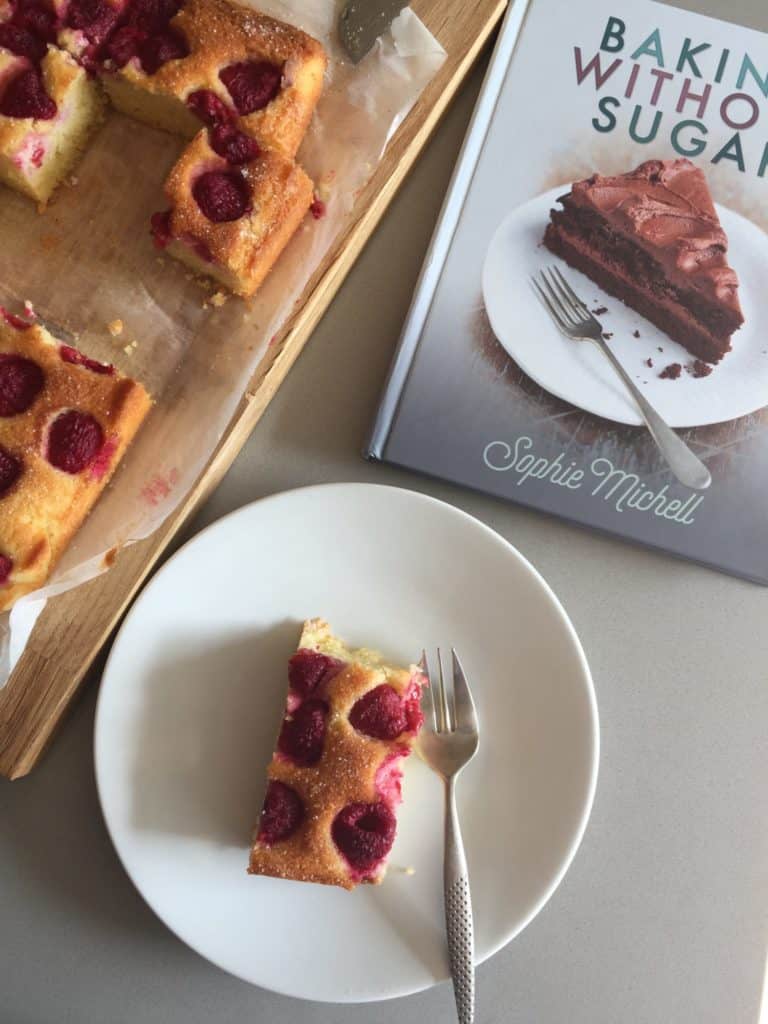 Summing up
If you're looking to bake with and without sugar, you'll need room in your cupboards for the additional products. I'm sure if you search online, you'll be able to buy in bulk, making it much cheaper.
I was pleasantly surprised at how nice the Xylitol tasted and will certainly look to use it again. I'll also bake the cookies again, perhaps this time making the Lemon and Macadamia nut version using cashew butter.
There's a picture for just about every recipe which will delight a lot of bakers. The picture of one particular recipe which is my favourite, is the Pistachio cake with Rosewater Icing. I think this should have been on the front cover of the book.
I'm keeping this book handy in my kitchen. There's a few more recipes I want to try such as the Mandarin, Rosemary, Slice Oil and Almond cake and a Carrot cake using coconut and almond flour with a maple syrup and cinnamon cream cheese topping using Xylitol as the sweetener.
Baking Without Sugar by Sophie Michell. Available online at uk.Bookshop.org