Crème Légère (light cream) is a mix of Creme Patissiere (cream pastry) and freshly whipped cream. It's the perfect luxurious filling for any cake or dessert.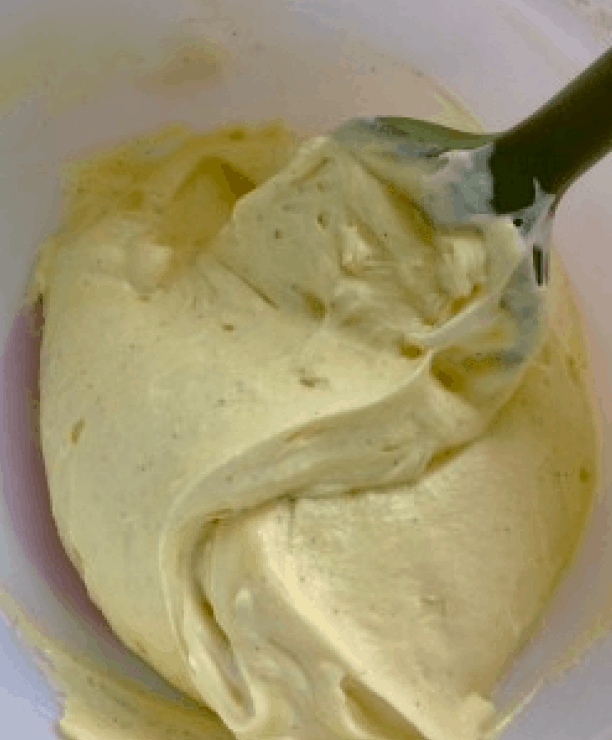 What you need to make Creme Legere
Caster Sugar - If you only have Granulated sugar. Try blitzing it in a food processor to break it down into finer granules.
Eggs - For this recipe, I used large eggs. Medium is fine if that's all you have.
Plain Flour - This helps with the thickening. Corn Flour is also fine
Double Cream - Whipping Cream will be fine. But not reduced fat.
Vanilla Seeds - Vanilla Paste will be fine.
Unsalted Butter - This gives the custard a good rich buttery flavour.
Scroll down to the recipe card for a full list of ingredients and quantities for this Creme Legere Recipe.
What is Creme Legere? (crème légère)
Crème Légère or Creme Legere (light cream) is a mix of Creme Patissiere (cream pastry) and freshly whipped cream. A wonderful luxurious filling for any cake. 
Choux buns are often filled with Pastry Cream or thick vanilla custard. Don't forget to drizzle the choux bins with an easy chocolate glaze. Or chocolate ganache.
Recipes using Creme Patissiere
You can use the Crème Pâtissière in all forms of baking including Trifles and Tarts. Such as this Raspberry and Blueberry Custard Tart.
Or this Boston Cream Pie. Which is not a pie at all, But a light sponge cake filled with Crème Pâtissière and topped with a delicious Chocolate Frosting that is so easy to slice when it hardens.
For something really special like a multilayered sponge cake such as this Opera Cake, where a million bubbles of whisked Egg Whites elevate a cake to new heights. Add some Creme Legere between the layers to complete the taste and texture.
If you want to take your cake one step further, try making this Chocolate Ganache and cover your cake on the outside. The flavours will balance very nicely.
This recipe for a Chocolate Fudge Cake is sublime and so easy to make.
What is the difference between Creme Patissiere and Cream Anglaise?
Creme Anglaise (English Cream) is a thinner pouring (custard) version of pastry cream. It is very popular when serving a British pudding such as Apple Sponge Eves Pudding.
Creme Anglaise is delicious when served hot or cold with sliced Bananas.
Creme Patissiere is a thicker custard compared to Creme Anglaise. It is used to fill Choux buns, cakes, and desserts. Or spread over the base of a pastry tart. Which is then topped with fresh berries such as Strawberry or raspberries.
Keen to Bake More?
Subscribe to my 
newsletter. 
Follow me on
Facebook,
Instagram
and
 Pinterest. 
You are also welcome to join my
Facebook Baking Community group
where members share images of all their lovely bakes to inspire and support each other with any baking issues. If you make this recipe, please leave a comment with a rating, to let me know how you got on.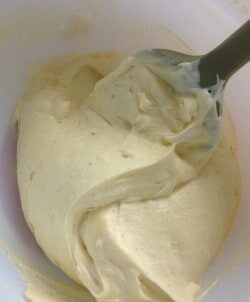 Crème Légère
Crème Légère (light cream) is a mix of Crème patissier (cream pastry) and freshly whipped cream. It's the perfect luxurious filling for any cake or dessert.
Ingredients - Imperial /oz are approx weights which are calculated by a 3rd party app
60

g

Caster Sugar

2

Large Whole Eggs

30

g

Plain Flour or Corn Flour

300

ml

Double Cream

1

Vanilla Pod Seeded

60

g

Unsalted Butter
Instructions
In a heat proof bowl, beat together the Sugar, Eggs and Flour until well combined.

Heat 200ml of the cream with the Vanilla Pod and Seeds until bubbles form, sieve then add to the Egg mixture. Mix until well combined.

Return the mixture to a clean pan and gently heat the Crème mixture beating all the time as it thickens to avoid lumps forming.

As soon as the mixture thickens take off the heat and add the butter, beating until all the butter has melted and incorporated in the creme mixture.

Place the Crème Pâtissière into a separate bowl and cover the top of the creme with cling film to prevent a skin forming. Leave to cool completely, in the fridge if needed.

When completely cooled soften the Crème Pâtissière a little by giving it a quick whisk.

In a separate bowl whip the remaining (100g) cream until ribbons are formed then add to the smooth Crème Pâtissière, mix until well combined.

Leave in the fridge until required. Crème Pâtissière now becomes Crème Légère ~ Light Creme
Notes
Will keep in the fridge for a few days. 
Cover the top of the cream with cling film to help prevent it forming a skin and drying out.
Nutrition
Calories:
1932
kcal
Carbohydrates:
92
g
Protein:
21
g
Fat:
168
g
Saturated Fat:
103
g
Cholesterol:
867
mg
Sodium:
247
mg
Potassium:
346
mg
Fiber:
1
g
Sugar:
61
g
Vitamin A:
6385
IU
Vitamin C:
2
mg
Calcium:
259
mg
Iron:
3
mg