If you're looking for a simple festive cake decoration, use ready made marzipan and fondant. Cut out simple shapes with a cookie cutter to create something pretty.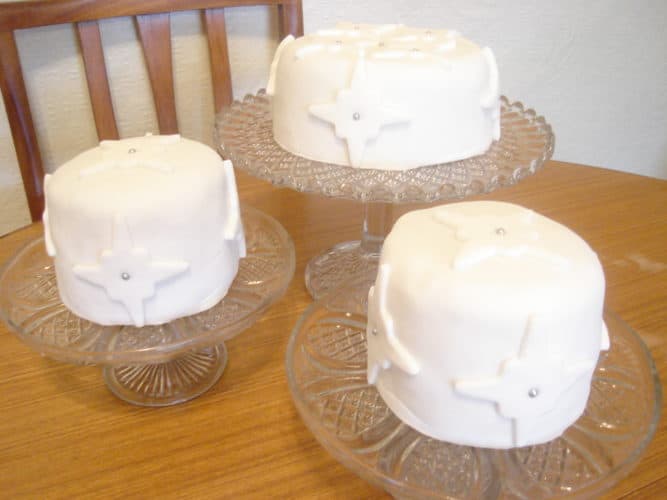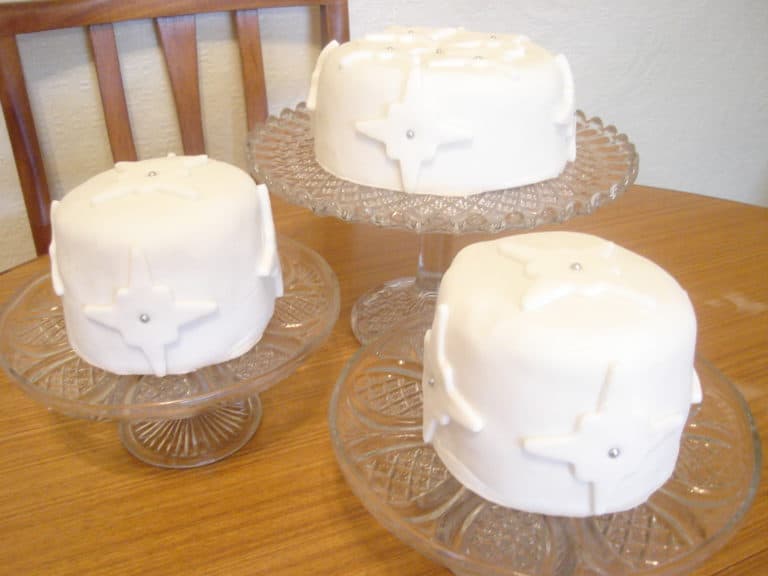 When it comes to decorating a Christmas cake, I like to keep it simple. Flicking through one of Delia's recipe books, I came across one of her very simple decorated Cakes, so I thought I would try something similar.
I'd already baked my smaller sized cakes ( 1 x 6 inch and 2 x 4 inch round cakes) using this Rich Fruit Christmas Cake recipe earlier and regularly added Brandy to add extra moistness and flavour.  I just needed to cover with Marzipan and Fondant icing, both of which I bought and didn't make. My way of keeping it simple.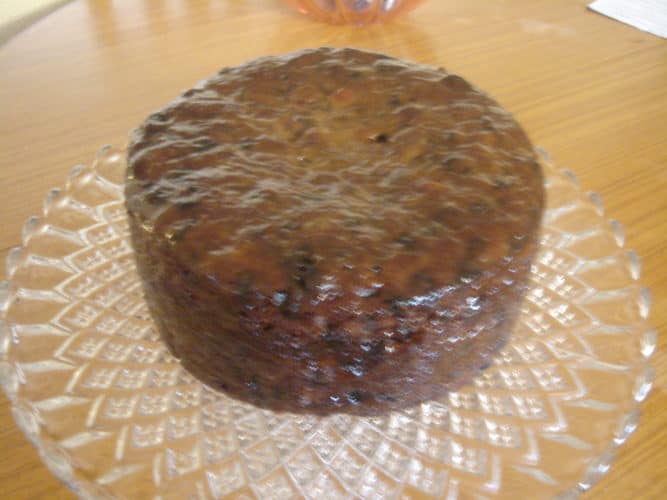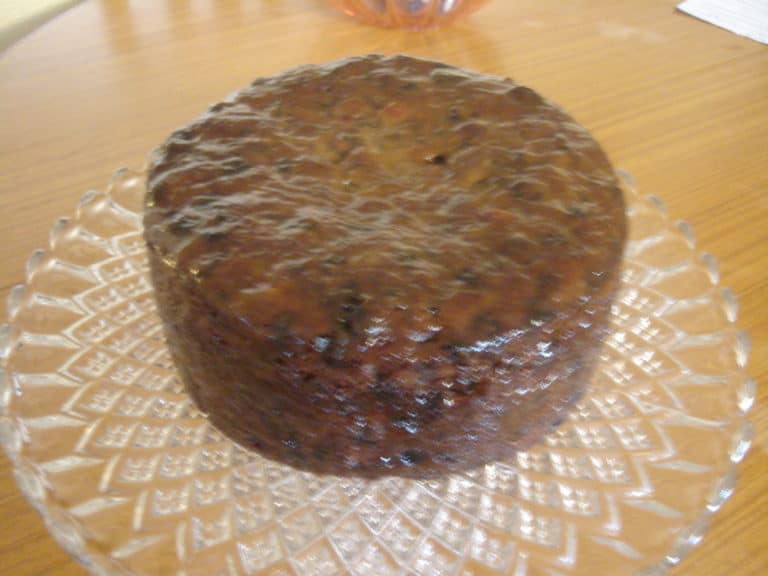 First I warmed some Apricot Preserve and covered my cakes which allow the Marzipan to adhere to the cake. If you don't have apricot, Marmalade is a good alternative. Remember to sieve them first to avoid creating additional lumps and bumps under your Marzipan and Icing.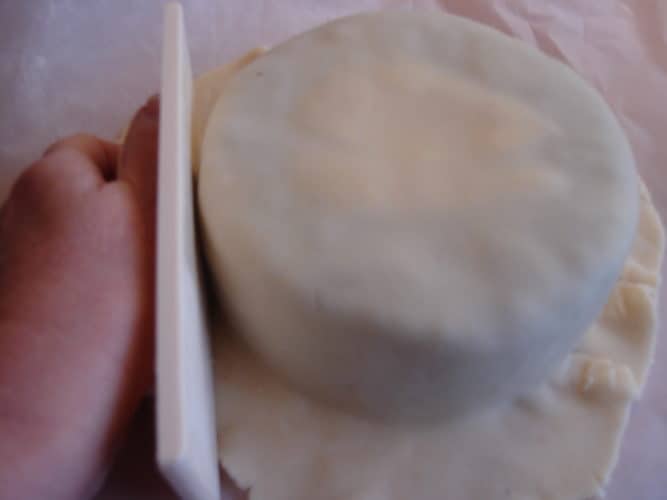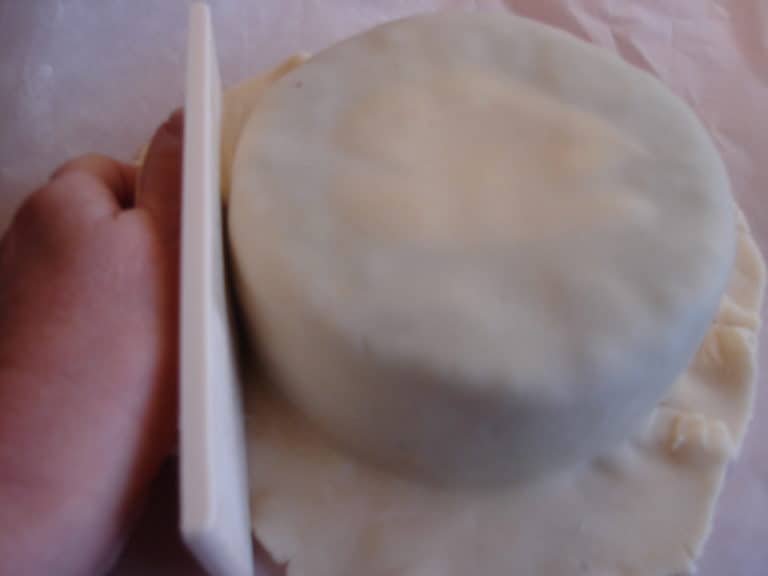 Next, I rolled out the marzipan and covered the cakes one at a time, making sure the tops and sides were well covered and smoothed out. If you have any hollows or dips in the top of your cake just add a small piece of rolled Marzipan to level it off before you add the layer of marzipan. To make it easier you can buy ready rolled Marzipan.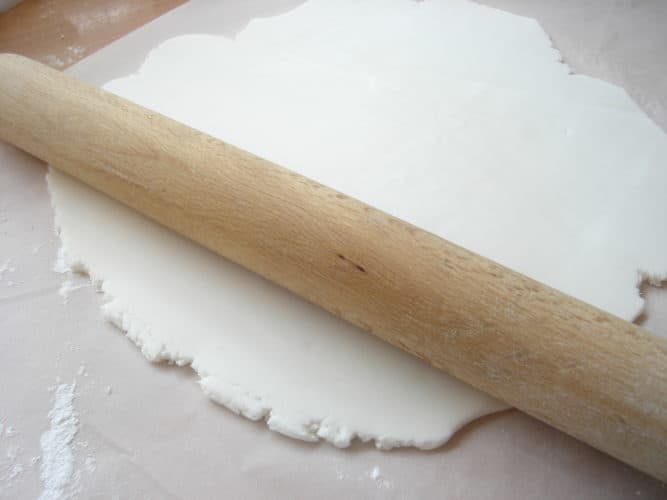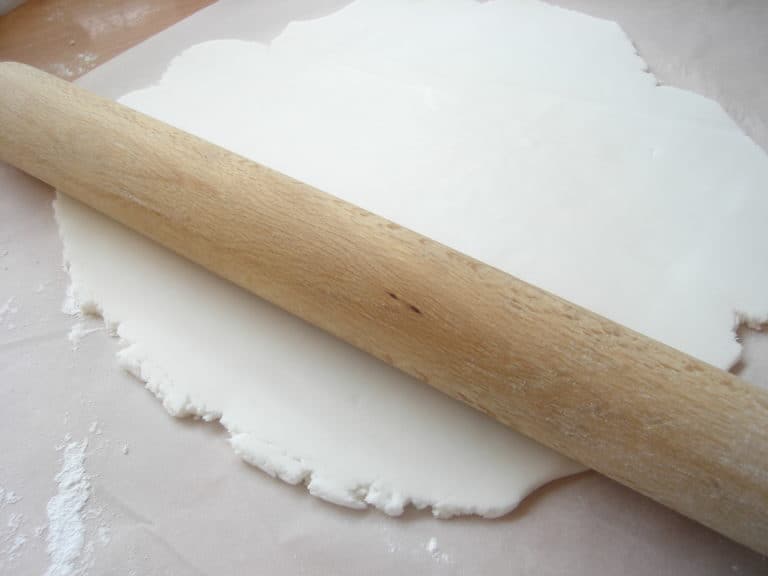 When the marzipan layer is nice and smooth, start to roll out the Fondant Icing to a suitable thickness and size to cover the cake in one piece. These days, you can buy ready rolled icing saving you lots of time and frustration.


Cut out your favourite decorations, in my case, it's large snowflakes. I used Rosewater to stick the fondant Snowflakes to the cake. You can also use cooled pre-boiled water.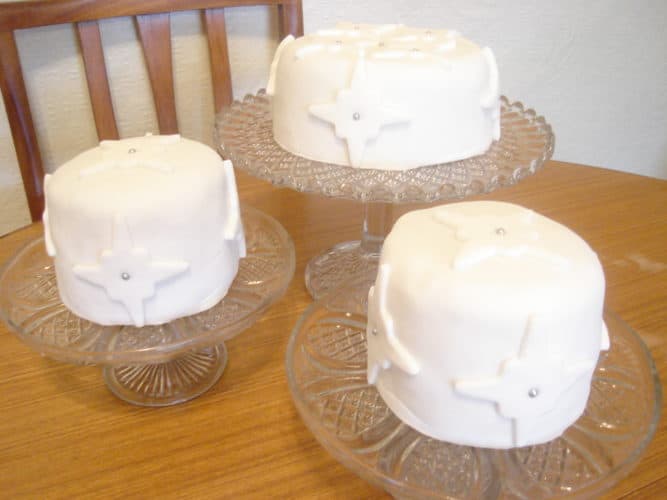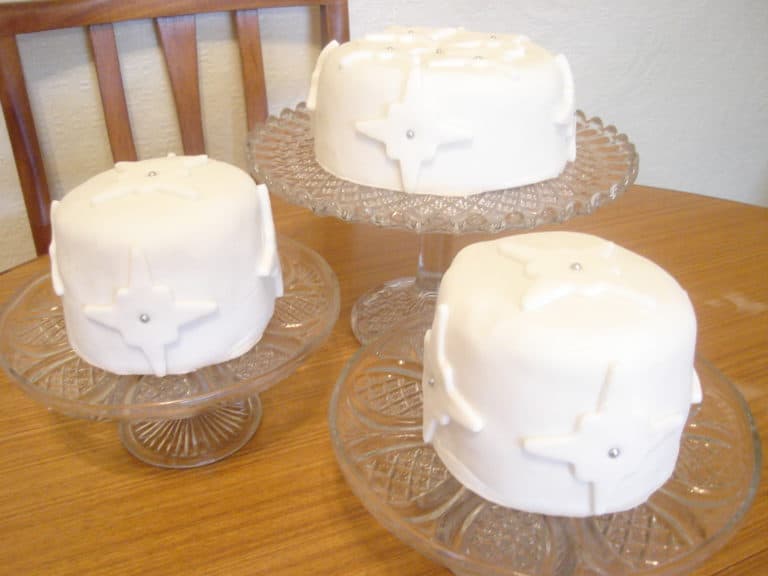 A few edible Silver Balls add that extra Christmassy touch. These cakes can now be kept until Christmas, if placed in an airtight container. I kept a birthday cake (same recipe) in the same condition for 6 months, it was perfectly moist and delicious.
More Decorating ideas


You may also like to try some of these other Christmas Cake Decorating ideas A gallery of images contributed by home and professional bakers. Ideas range from starry Christmas Trees to cute cake toppers.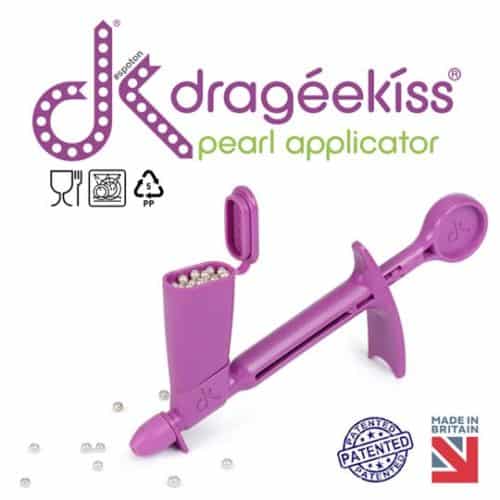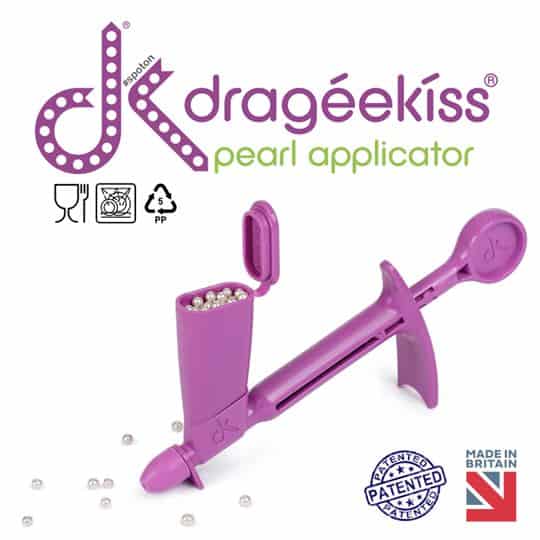 There's a great tool by Gwen Powell that enables you to decorate your cakes with lots of Pearl Balls. This tool will cut down on time and frustration. It's called the Drageekiss Pearl Applicator 
A word of caution.
There are lots of fake/counterfeit pearl applicators on the market. I suggest you start your buying journey via the Drageekiss Pearl Applicator facebook page and buy directly from their shop. I've heard of some distressing stories of people unwittingly buying fake products from other sites, often from China, only to find that they don't work. Be supportive and buy from the original owner.
Note: Contains affiliate links.
This post was first published in Nov 2012 and has been updated with additional information in October 2019. Although the images are the originals from 2012 and, even I admit are of poor quality, the principles of decorating are the same.