Here are some of the Best Apple Recipes that are suitable for everyone. Ranging from Apple Dessert Recipes such as Apple Crumble and Apple Crisp Recipe. Instant Pot Apple Sauce to Apple Sponge Eves Pudding. Or Savoury Apple Recipes such as Scones and a nutritious winter warming soup.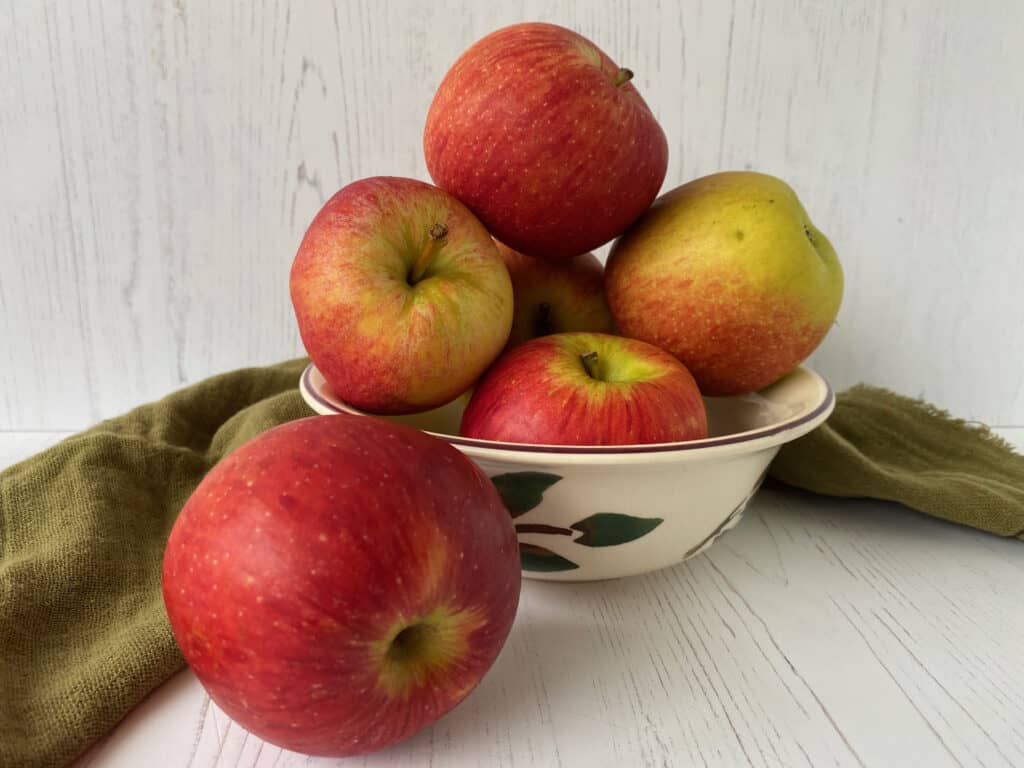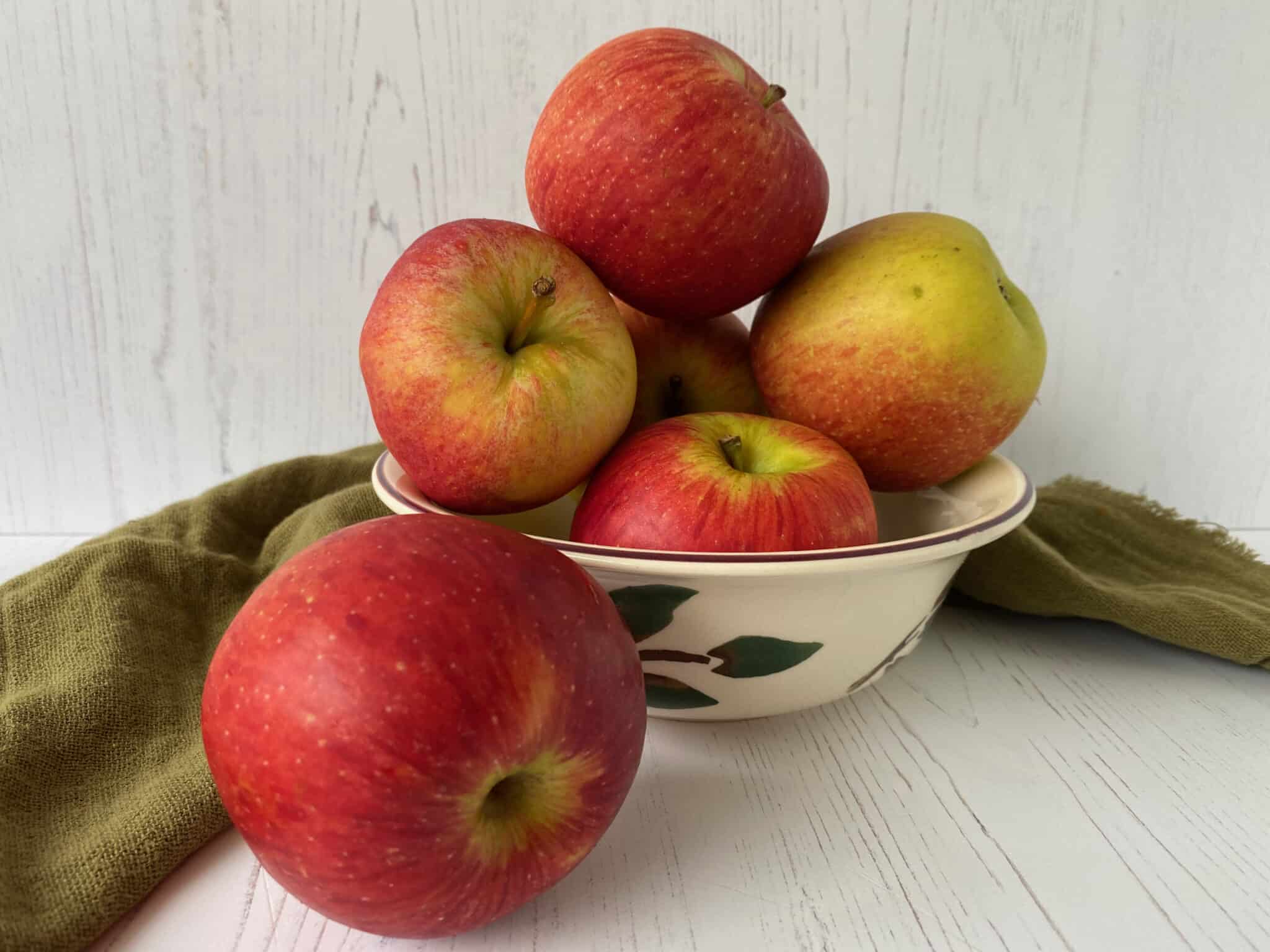 Isaac Newton Apple Tree
The tree that Isaac Newton sat under as he discovered the laws of gravity, still exists. It is said to be about 400 years old and is curated by the National Trust at Woolsthrope Manor.
Today there is a myriad of creative apple recipes many include aromatic spices that add to their flavour. Cinnamon is probably the most well known spice that most people choose to mix with apple, but you can also use Allspice and Nutmeg, to name just a few.
You can make your own Apple Pie Spice or Speculaas Spice Mix which is a mix of spices and is suitable for making Apple Pies, Apple Crumble, Apple Crisp, and Speculaas cookies and Biscuits.
What to make with Apples
If you wonder what to do with a glut of Apples this is my list of recipes along with a few from some of my favourite food bloggers. Here you will find some of the best Fall and Autumn Apple Recipes covering sweet and savoury.
Apple Cake Recipes with Fresh Apples
The most popular fresh Apples available in the UK supermarkets and shops are Granny Smith Apples, Braeburn, Pink Lady, Royal Gala, Jazz, Bramley, and Golden Delicious. All of which are perfectly suitable for eating on their own. Although the Bramley Apple is quite a sharp tart flavoured apple and more suited to making apple pies, Apple crumbles and Apple Crisp, with the addition of sugar to combat the tartness.
Eric - Eat Like No One has an extensive list of fruit reviews on Apples available in the USA that you may find interesting.
Apple Dessert Recipes
Instant Pot Apple Recipes
Along with stand mixers, Instant Pots/Pressure Cookers are some of the most used appliances in our kitchens. Some of my favourite food bloggers use their Instant Pot for many of their recipes.
Apple Recipes for Breakfast
I love eating pancakes for Breakfast especially on the weekend. I can eat scones and Muffins at any time of the day and often have one or two for breakfast.
Other recipes to make with Apples
Don't just stop at making Apple Cake Recipes, try something different. Chutneys are a great way of using up windfall apples. Soups benefit from adding a little apple for extra natural sweetness and nutrition. Caramel sauces are delicious when poured over desserts or icereams.
Pin for Later